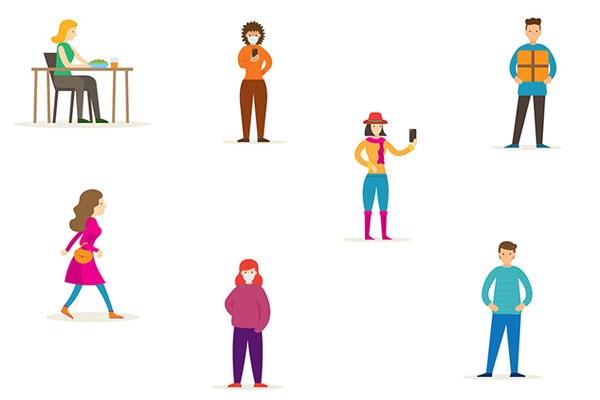 (Image source from: lark.com)
Six feet distance is one of the measures to minimize coronavirus which is instructed by the World Health organization (WHO). As the virus is transmitted with the droplets of an infected person, the health and welfare centers are requesting everyone to maintain the minimum physical distance. But the minimal physical distance must be much more than 6 feet.
There are few studies that are proving 6 feet physical distance is not enough. The researchers from University of California and Stanford University, US found that the droplets can travel up to 18-20 feet far when the infected person coughs, sneezes or normally talks. Yet, this fact is examined and it is not revealed as it is under peer review.
A virus infected person releases 40,000 droplets and it propels through the air even at low speed. Based on this reason, health welfare centers in the US and India, instructed people to maintain 6 feet distance which now seems not sufficient.
In a recent study, the researchers noticed that the spreading ability of the droplets changes with weather changes. As a result of the study-dry and hot weather changes the droplets into aerosols that transmit the infection in a longer distance.The virus transmitting ability is low in cool and humid weather and the aerosols production reduces but infections keep spreading.
To reduce the virus infection in such weather, 20 feet physical distance would help better. Along with this far distance, covering face mask is mandatory. This may help prevent the entry of aerosols of size as PM 2.5 and PM 10.
The study also showed the ventilators are another cause of increasing virus spread.The ventilators transfer infectious droplets and aerosol particles travel a longer distance. Using ventilators in public places should be avoided.
The researchers concluded with the statement that the present measures to reduce coronavirus spread are not enough.
More research is yet to be done which reveals more observations and proper measures. The right guidelines are more well being and health.
By Ramya C