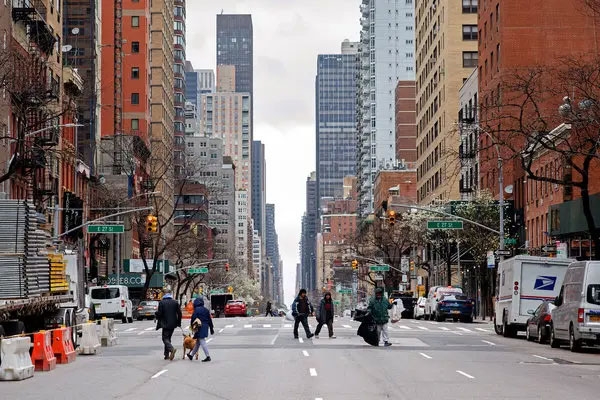 (Image source from: nyt.com)
The COVID-19 virus is about the air and the pandemic has been on the rise. As days go by, we feel as if we might adjust to the casualties but the virus has been deadly and rising by the day as health ministries are detecting new strains of the virus which are more infectious than the original ones.
It is important that we learn how to stay safe and take precautionary measures to keep ourselves, our peers and our family members safe.
Here are some protocols which you can follow to stay safe:
1. Understand the virus
It is important to understand how the virus works. Learning how it spreads, how it will get into contact with one another is important.
The COVID-19 virus spreads fast and easy from one person to another through people who are in close contact I.e; within 6 feet, through respiratory droplets produced by a person who is infected with the virus when they caught, sneeze, breathe, sing, talks or shouts and when the person inhales these respiratory droplets through the nose and mouth, the person can be infected.
Sometimes people who are infected with the virus may not show symptoms. It is important to get tested whether you are or aren't experiencing symptoms.
2. Wash and sanitise your hands
Wash your hands with soap for at least 20 seconds after you have touched anything in a public place or after you have coughed, blown your nose or sneezed. It is important to sanitise your hands while you are in a public place. Avoid touching your eyes, nose, mouth and even your face with unwashed hands in a public area.
3. Cover your nose and mouth with a mask when you are in a public area.
When you are in public and in the risk of getting infected, wear a mask as they act as blockers from the virus. Make sure the mask covers both your nose and mouth and not just your mouth. Wear a mask that is meant for protecting from the virus and not the surgical mask worn at hospitals. Wash your masks as frequently as possible- 2 or 3 times a week should be fine.
4. Avoid any close contact
If there are people in your home who are sick, maintain distance from them. If you are outside your home, make sure you have an at least 6 feet distance with others from contracting any virus from those who might possibly be sick. Now might also be a good time for you to avoid eating in public places or avoid social gatherings as the public there might not adhere to strict social distancing protocols.
5. Clean and disinfect.
It is highly important to clean and disinfect the surfaces which are touched frequently. These surfaces include tables, doorknobs, desks, phones, toilets, sinks, countertops and sinks. Use disinfectants, detergent or soap to clean the area.
6. Be safe during the flu season
During cold seasons, it is common for public to catch the flu. These symptoms can be the same as the COVID-19 symptoms. Make sure you adhere to the social distancing protocols strictly during this period. Wear warm clothes and avoid going outside or eating cold foods as much as possible.
7. Be careful while working
If you are attending the office or your workplace during this period, make sure you maintain social distancing. It might not be possible to wear a mask all day long but try to wear it as much as possible. Sanitise and wash your hands when you are touching anything at your workplace and wash your hands after using the restroom.
Monitor your health everyday and make your health your priority during this pandemic. We wish you the best health and to stay safe during these difficult times.
By Meena Atmakuri