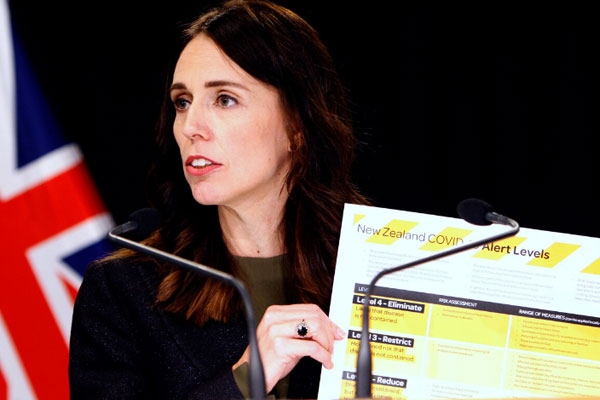 (Image source from: dawn.com)
New Zealand has set an example when it came around to handling the Covid-19 cases and fighting it head and nail. Following all the necessary precautions and regulations that the government took to ensure maximum care for the citizens, the country reported that they don't have any more active cases in the country.
The last infected patient was finally given the green signal and could go back home after completing the isolation and all the necessary guidelines ensured by the healthcare officials.
Health Department Director-General Ashley Bloomfield clarified that this milestone is good news for the entirety of New Zealand.
"Having no active cases for the first time since February 28 is certainly a significant mark in our journey but, as we've previously said, ongoing vigilance against COVID-19 will continue to be essential," said Bloomfield.
New Zealand has won the attention of the people from across the world, especially because of the way the country has handled the cases around. The country imposed an extremely strict seven-week lockdown which was called off last month.
This South-Pacific nation which has a population of 5 million had only 1,154 confirmed cases with 22 Covid related casualties.
The country has also not reported any new cases since the last 17 days and only one active case was present which was cleared off on Sunday.
The details of the final patient were not divulged because of the privacy concerns of the patient. But, according to the reports, the patient was a 50-year old woman who was part of the cluster infection from the Auckland nursing home.
"The remaining case has been symptom-free for 48 hours and is regarded as recovered. The person has now been released from isolation," the health department reported.
Prime Minister Jacinda Ardern is likely going to announce the first alert Level 1 which is the lowest rating in the four-tier virus response system.
But, even with all the implied changes and the reforms following the country becoming virus free now, the international travels and the borders are still going to remain closed in the country. Some of the domestic curbs including the limits on the public gatherings and the mandatory social distancing norms might be eased.
By Somapika Dutta