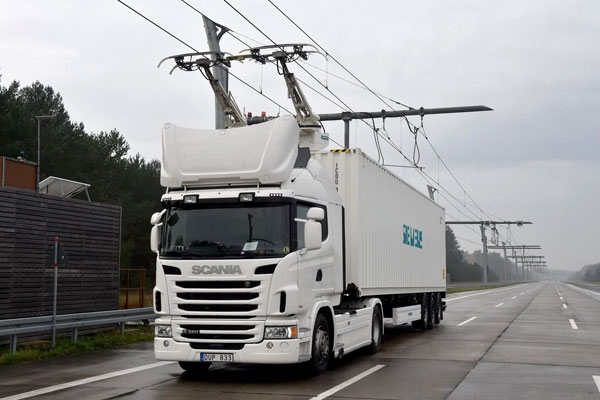 (Image source from: engadget.com)
Several European countries are focused on electric vehicles to control pollution and cut down the costs of traveling. The Indian government is thinking to build an Electric Highway. The expected highway is to be built between Delhi and Jaipur soon. Nitin Gadkari, the Union Minister for Road Trasport informed the news on Friday and he said that the government is in talks with a foreign company for the construction of the electric highway. Gadkari said that it is his dream project to construct an electric highway between the two cities. The construction work commences very soon and there are talks for the second electric highway to be constructed between Delhi and Mumbai. A Swedish firm is in talks with the Indian government for the construction.
Electricity is the most popular choice as the world is moving from conventional fuels to alternate sources of energy. An electric highway can see vehicles powered by electricity to travel on the highway and soon there would be electric buses, trucks and railway engines that work with electricity. The use of electric vehicles are slowly increasing across the nation. With a lot of options available, EVs are not limited to bikes, cars and other road vehicles. They can theoretically power the aircraft, spacecraft and railways soon. The pollution caused due to the vehicles that run on petrol and diesel are leading to global warming. To reduce this, several countries pledged to use electric vehicles which are economical and pollution-free.
The International Energy Agency (IAE) said that the governments should focus on climatic goals and support electric vehicles.
By Siva Kumar