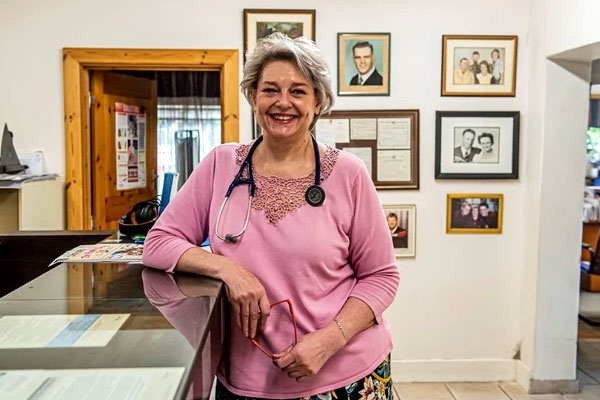 (Image source from: news24.com)
The variant of Omicron was first spotted in South Africa and Dr Angelique Coetzee was the doctor who spotted the new variant. She was the one who alerted the authorities and she says that the pandemic will not end up very soon. She says that the Omicron variant is the fastest spreading one and it could induce herd immunity. She is based in Pretoria and chairs the South African Medical Association. Angelique Coetzee says that the variant will continue to stay in the future and the pandemic will not end anytime soon. Angelique Coetzee told these shocking facts during her recent interviews.
"There are cases reported even after completing two doses or the booster dose. One should take up RT PCR test if the symptoms are found. If you are aged above 50 years, you have to visit a doctor. Wear masks when you are in crowds and take up vaccination doses immediately. There is no role for antibiotics. These will only help you to get a secondary bacterial infection. Omicron is milder than Delta for sure and it can be treated at home. If the case is severe, the patient would come to know after 7-10 days. The Omicron variant gives a scratchy throat, musculoskeletal pain, blocked nose and dry cough. There would be no fever or loss of smell or taste. There is no clarity about the new variants that would emerge in the coming months. We are not going to get out of the pandemic easily" concluded Angelique Coetzee.
By Siva Kumar