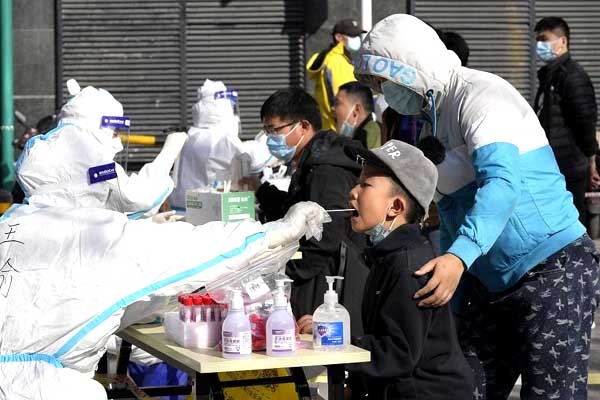 (Image source from: Aajtak.in)
The new wave of coronavirus in China has left the world in shock and all the countries of the globe are alerted. The new variant of Omicron killed lakhs of people in China and the recent reports said that more than 37 million people are infected with coronavirus in a single day which is quite shocking. After the restrictions are lifted, there is a sudden rise in the new cases. Several people who traveled to China returned back to India and they are tested positive for Covid-19. All the Indian airports are kept on high alert and strict screening is done. The new deaths in China too are shocking. All the hospitals and mortuaries are completly packed with patients. The cremation process is getting delayed. There are reports that the Chinese government hasn't revealed the exact number of deaths in the country that took place in the recent weeks.
There are reports that more than 5000 people are getting killed on a regular basis in China. A survey said that more than 60 percent of the population in China is tested positive for coronavirus. There is a huge shortage for hospital beds, medicines and the healthcare staffers in China. The government is conducting RT-PCR tests but the new number of reported cases are kept hidden. The Chinese government is left in shock with the current situation. The government also asked the citizens to use rapid antigen kits to test themselves at home and take up isolation if they are tested positive for Covid-19. The medicines are sold in black markets for high prices. There is a discussion about the Covid-19 vaccine in China. The nation was the first to announce a vaccination for the deadly virus.