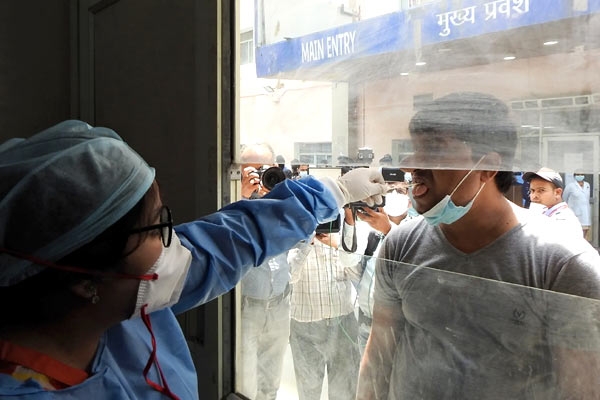 (Image source from: Socialnews.xyz)
India has seen a steep rise in the new Covid-19 cases in the country in the past few weeks. India reported 10,158 new cases of coronavirus yesterday and this is the highest in the last eight months reported in India as per the reports from the Union Health Ministry. There are 44,998 active cases of coronavirus as per the reports till date. The reported cases of coronavirus on April 12th are 7830. The daily positivity rate is recorded at 4.42 percent and the weekly positivity rate is said to be 4.02 percent. The active cases are 0.10 percent of the total infections registered in India.
India reported a recovery rate of 98.71 percent as per the official reports from the Union Health Ministry. The fatality rate is reported at 1.19 percent. The total number who recuperated from Covid-19 are said to be 4,42,10,127. A total number of 220.66 crore doses of coronavirus vaccines are administered in India till date. AIIMS New Delhi has issued an advisory for the staffers to follow all the rules of Covid-19 in the premises of the hospital. The Health Officials informed that the new cases will rise in the next 10-12 days and there are reports that the cases would come down again soon.