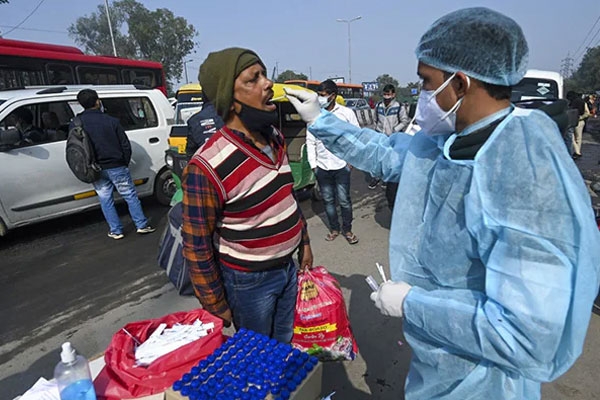 (Image source from: ndtv.com)
The third wave of coronavirus is all over the country and the cases came up from less than 10,000 to more than 2 lakh in just a week. The Health Experts say that the third wave of coronavirus due to the Omicron variant may reach the peaks by the end of January or February. Professor Gagandeep Kang, the Chief Virologist of the Vellore Christian Medical College revealed that the booster dose will offer 85 percent protection from coronavirus, especially from the Omicron variant. There should be a detailed research done on those who have taken both the doses along with a booster dose for the coronavirus. Gagandeep Kang said that the number of people getting hospitalized and the deaths reported would increase in the next four weeks in India.
"There are several predictions about the Omicron variant. The entire mankind should get vaccinated and the social distancing guidelines should be followed. The medical facilities should be equipped and the world should be prepared to face the wave. People should use surgical masks and N-95 masks rather than cloth masks. 5 percent of the people will get admitted to hospitals and most of them would be unvaccinated people. The people should take the regular vaccine dose taken in the past for the booster dose. A detailed analysis on mixing the vaccines is yet to get a clarity in the country and the Indian government will soon announce the details. The antibodies would be present for six months and the vaccines would be 70 percent effective without hospitalization for all those who took both the doses of the coronavirus vaccine. The booster dose will offer 85 percent protection from the coronavirus" told Gagandeep Kang.
By Siva Kumar