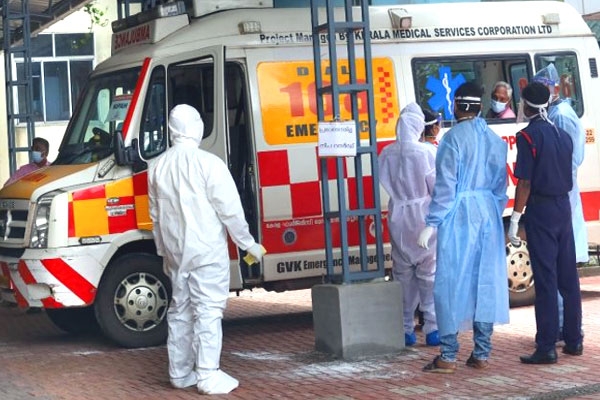 (Image source from: Deccanherald.com)
The entire nation is left in a stage of deep shock after a 12-year-old boy from Kerala passed away on Sunday due to Nipah virus. The Centre got alerted and a team from the Union Health Ministry visited Kerala. The entire district of Kozhikode was kept on high alert and all the close contacts with the boy are kept in isolation. The test results of 61 people who are in close contact with the child are tested negative for Nipah virus which is a huge relief. Kerala Health Minister Veena George announced it today. 64 other people are currently under observation at the Kozhikode Medical College and the health officials revealed that their health condition is stable.
There are speculations that a Nipah virus case is found in Tamil Nadu but the news is not true. The health officials conducted tests and clarified the news. As of now, the situations are in control in Kerala announced the government. The state is battling hard with coronavirus and the death of Nipah virus left everyone scary. The investigation about how the virus emerged is going on. The primary investigation told that the virus emerged from bats and the 12-year-old boy got contracted to the virus. For now, there is no vaccine found for Nipah virus and the contracted people are at a high risk of death if tested positive for Nipah virus.