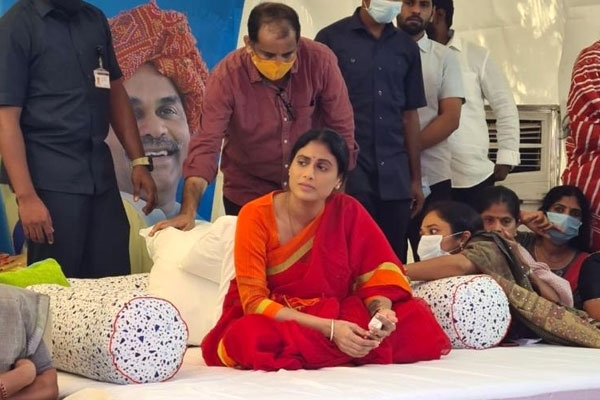 (Image source from: thenewsminute.com)
In a sudden surprise, late YS Rajasekhar Reddy's daughter YS Sharmila announced that she would be floating her own political party in Telangana. Though she was criticized, she was flocked by several supporters. She is expected to launch her political party in July this year. She staged a fasting protest against the Telangana government for not issuing job notifications for the unemployed youth in the state. YS Sharmila was taken into custody and her protest was broken at Indira Park. YS Sharmila applied for permission for three days but she was granted permission for a day. The cops headed to the premises and YS Sharmila was detained. She was dropped at her Lotus Pond residence where she continued her fast.
The cops stopped YS Sharmila at Telugu Talli flyover along with her supporters. There was a stampede after the cops entered into the scene. YS Sharmila collapsed and turned unconscious. YS Sharmila was later dropped at her residence. She then staged a protest at her residence and she announced to continue her protest till all her supporters are released. She condemned the attack of the cops and slammed the government of Telangana. YS Sharmila will be launching her new political party in July and will announce the name of the party soon. YS Sharmila has been protesting about the jobs and about the suicides of the youth. YS Sharmila will continue to protest against the issues in the state.
By Siva Kumar