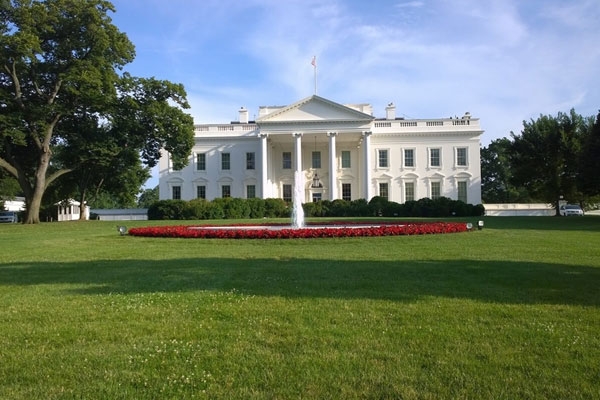 (Image source from: qtxasset.com)
The White House staff members have defied the recommendations from the scientists and local authorities.
The coronavirus outbreak at the White House has now reached to more than 20 people and the evidence is building up that the White House administration has done very little to curb the spread of the daunting coronavirus.
US President Donald Trump has minimized the risk of virus and had ignored the basic safety precautions like wearing a mask or maintaining safe distance from others.
At various events last week, the white House administration has defied recommendations from local authorities and the Centre for Disease Control and Prevention on stopping the spread of the virus.
The White House has relied much on the rapid COVID-19 tests.
The White House has regularly used the rapid tests to screen the staff members and guests because they are fast and easy to operate.
But, those who tested negative for the virus used to not wear masks or maintain safe distance from one another though experts have said that rapid tests cannot be relied on completely as they are not accurate.
Moreover, testing negative does not guarantee that the person is devoid of infection since the people who have recently contracted the virus might have enough virus for the test to detect.
The Trump administration has allowed the people who tested negative to attend meetings without face masks and also inside the White House.
Several of these people include Chris Christie, Hope Hicks, Bill Stepien who all have also tested positive now.
The President and his staff also spent hours together in enclosed spaces of Air Force for the last one week traveling to Pennsylvania, Ohio, and New Jersey.
Trump has hosted large meetings flouting the basic safety rules for preventing the coronavirus.
They held several large rallies , fundraisers and other events one week before Trump had tested positive for the virus.
He also hosted a White House reception with gold star families where 100 people have attended the indoor event.
He also held three outdoor rallies this week in Virginia, Pennsylvania and three other states where the gatherings are limited to 250 people.
Even though 12 attendees have tested positive, the Trump administration decided not to contact trace all the people who have attended the rose garden event.
Despite knowing Hicks illness during the Air Force flight journey, Trump and his staff traveled to Bedminster the next day for a small indoor meeting.
By Gayatri Yellayi