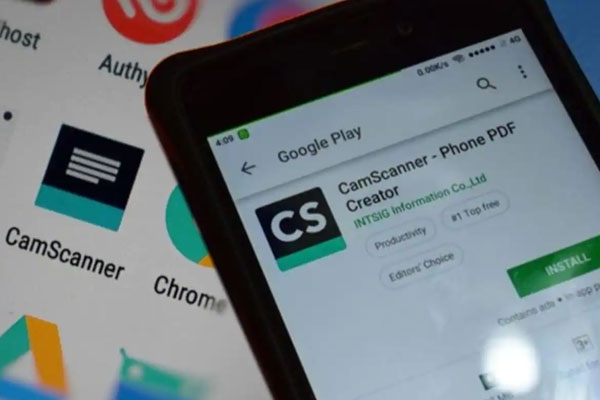 (Image source from: india.com)
A Judge from Delhi district court objected to a lawyer's bail application after the lawyer used the cam scanner app to present it.
An interesting set of events unfolded in Delhi district court on Wednesday when a lawyer used the banned cam scanner app to present his bail application before the Judge.
Cam scanner has been banned by the Government of India over concerns of national security. The app hails from China and India banned 58 other apps including Camscanner in June.
The lawyer who presented the bail application used this app to scan his bail documents and sent them through the mail.
The case pertains to the Karkardooma district court of Delhi where the bail application of an accused was to be heard by the district Judge Sunil Chaudhary who is a special Judge at the NDPS court.
Because of the coronavirus pandemic, there are presently no open hearings at the courts, so the proceedings are being done through video conferencing and the lawyers have to file their petitions and documents online.
When the accused's bail petition was presented before the Judge Sunil Chaudhary, he noticed that the documents which were sent online were scanned through the cam scanner app.
The Judge told the lawyer to not use the app and it has been named and also mentioned in the bail petition plea to not use Camscanner in the future.
The central government had in June banned Tik Tok, a popular short video sharing platform and 58 other Chinese mobile apps in the country citing national security as the reason.
All the 59 apps with the chinese links were listed out by the Centre in its ban order. All these apps were removed from the online store. The apps include Tik Tok, Helo, Likee, Camscanner, Mi video call, Xiaomi, vigo video and also e-commerce apps like Club factory and Shein. The central government also banned popular games from Chinese origin like Clash of Kings.
In an order issued under 69A of the Information Technology Act read with the relevant provisions of the Information Technology Rules 2009, The Ministry of Information and Technology said that it has decided to ban all the 59 apps from Chinese origin in view of the emerging nature of threats from these apps like personal data usage.
These apps are prejudicial to sovereignty and integrity of India, defense of India, the security of the state and public order.
The move to ban these apps came after a violent face-off between India and China near the LAC at Galwan valley which resulted in the death of 20 Indian soldiers.
By Gayatri Yellayi