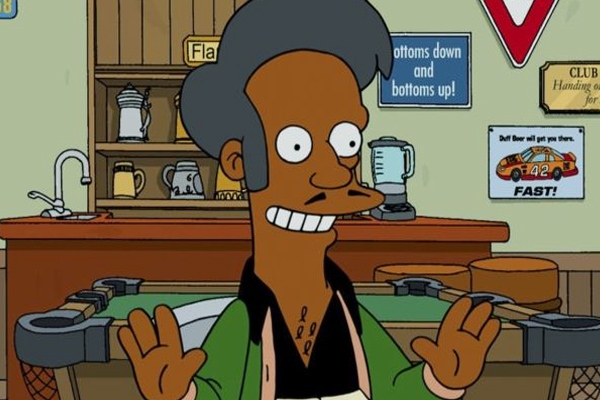 (Image source from: BBC)
"Apu arrives," this is how an Argentina news channel Cronica TV headlined the news of Indian Prime Minister Narendra Modi's arrival in Buenos Aires, the BBC reported.
The news channel in no time faced backlash after they displayed an image of Apu from 'The Simpsons' as PM Modi's plane touched down for the G20 summit.
An Indian character Apu Nahasapeemapetilon has been playing the part in animation series since 1990 and is acted by Hank Azaria, a white actor who puts on a heavy Indian accent. The character has been the center of debates on the accusations of racial stereotyping, the report said.
Read: PM Modi Pours Scorn on TRS Government at His First Rally in Telangana
Apu is an Indian immigrant proprietor who runs the Springfield Kwik-E-Mart, a best-selling convenience store in Springfield, and is better-known for his catchphrase.
Indian-American comic Hari Kondabolu, who made a documentary about the character in 2017 called The Problem of Apu, tweeted a screengrab of the Cronica TV images with the caption: "This couldn't be true, right?"
This couldn't be true, right? https://t.co/xiEzNgpXip

— Hari Kondabolu (@harikondabolu) November 30, 2018
To the rude awakening, PM Modi's arrival at the G20 was not the sole one to provoke social media controversy. The French President Emmanuel Macron who arrived on Thursday was greeted by an empty runway, as the Argentine delegation had not make it on time to meet him, the BBC report said.
-Sowmya Sangam