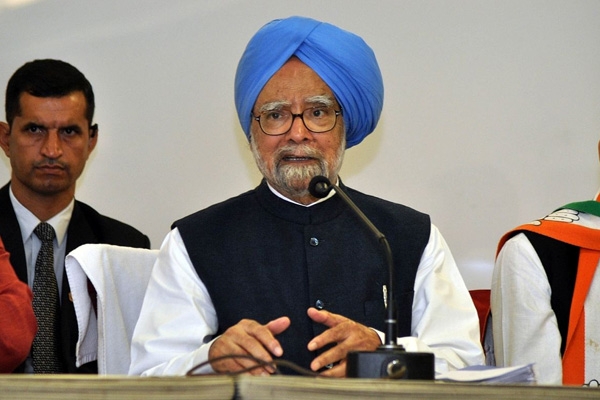 (Image source from: thestatesman.com)
Indian former Prime Minister Manmohan Singh has been unwell on Wednesday and he has been admitted to All Indian Institute of Medical Sciences (AIIMS) after he complained of exhaustion and weakness. Manmohan Singh turned 89 last month and he has been undergoing treatment for fever from the past two days in his New Delhi residence. Manmohan Singh was kept under observation by a team of expert doctors and his health condition is said to be stable for now. Manmohan Singh contracted to coronavirus in April this year and he recovered completely after he was admitted to hospital.
The office of Manmohan Singh said that he had no fever on Wednesday but he was uneasy and tired. Congress dismissed the rumors about his health and an official statement said that his health condition was completely stable. AICC Secretary Pranav Jha told "There are some unsubstantiated rumours with regards to former PM, Dr Manmohan Singh ji's health. His condition is stable. He is undergoing routine treatment. We will share any updates as needed. We thank our friends in media for their concern". Congress tweeted "The nation collectively prays for the speedy recovery & good health of our dear former Prime Minister, Dr. Manmohan Singh,". Rajasthan Chief Minister Ashok Gehlot posted "Concerned about the health of former Prime Minister Dr. Manmohan Singh ji, who has been admitted to the hospital. My prayers and best wishes for his speedy recovery. May he get well soon". Wishing Manmohan Singh ji a speedy recovery.
By Siva Kumar