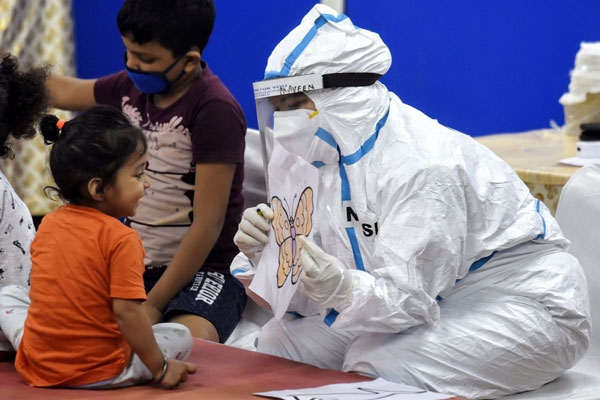 (Image source from: business-standard.com)
A total number of 43,654 new cases for coronavirus are reported in India in the last 24 hours. The Union Health Ministry reported that 41,678 people recovered completely from coronavirus in the country in the last one day and 640 people passed away due to coronavirus yesterday in India. The active cases continued to be below 4 lakh mark and they are 3,99,436. The total number of recoveries reported in India in total till date are 3,06,63,147. The total death toll in India touched 4,22,022 in the country and the total number of vaccinations administered in India are 44,61,56,659. The active cases are 1.27 percent of the total cases reported in the country and the recovery rate climbed to 97.39 percent as per the reports from the Union Health Ministry.
The daily positivity rate in India is said to be 2.51 percent and the weekly positivity rate is at 2.36 percent. After months, more than 1 lakh daily cases of coronavirus are reported in the United States for the first time. The number of cases saw a huge rise. The Centre says that the coronavirus situation is out of the hands in Kerala. The state has been consistently delivering more than 10,000 cases on a regular basis after all the states saw a huge decline in the new cases. American President Joe Biden said that USA needs to do better on vaccinations and the officials asked the people to mask up again. The covid situation improved in most of the states of the country. As per the reports from the Indian Council of Medical Research, the total samples that are tested in India on July 27th are 17,36,857 and the total samples tested in India till date are said to be 46,09,00,978.
By Siva Kumar