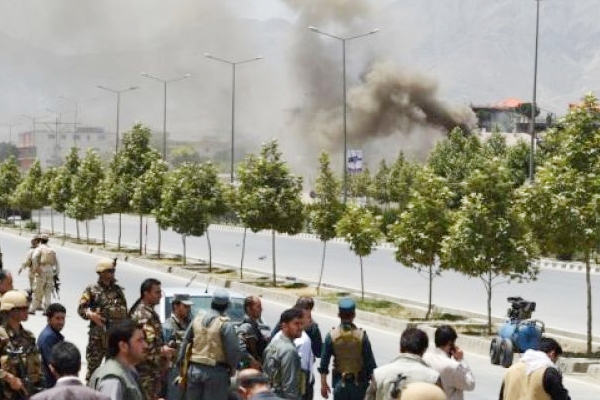 Rocket landed near the Afghan's parliament building and a huge explosion happened on Monday, according to a media report. As per Khaama Press report, the blast happened while senior security personnel were moving towards it for briefing lawmakers.
An eye witness was quoted by Xinhua news agency as saying that, "Some three rockets landed near new parliament building around 10.15am. At least one rocket struck the building's yard, sending up a black smoke in the air."
According to security sources, "We still cannot provide details on casualties. But the initial investigation found no one was injured as a result of the attack inside the parliament compound."
Investigation was launched into the attack. More details are yet to come, said the source.
The lower house of parliament i.e. the Wolesi Jirga members were all holding a meeting at the time of the attack. No information is known on who is behind the attack. Till now, none claimed responsible for the attack.
Interestingly, the Parliament complex was constructed by India and was inaugurated by PM Narendra Modi last year.
- Sumana