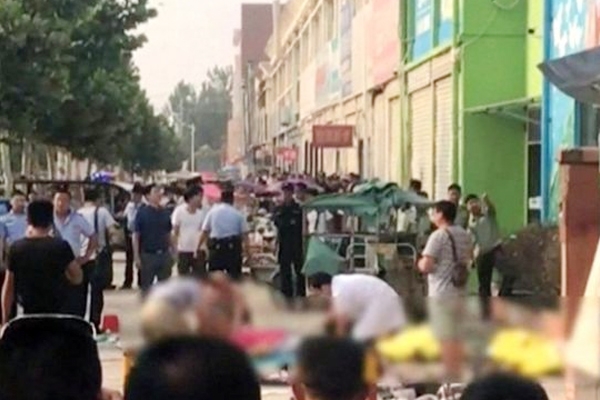 Terrorist activities are escalating around the world. It is an utterly coward act, performed by some inhuman groups. Any case of terrorism is horrifying and should be strongly condemned. But the least thing someone could possibly do is harming children.
In a recent blast in eastern China, at least eight people were killed and 65 were injured, including children. The blast occurred near a kindergarten school.
Two people died at the scene and six others stopped breathing at the hospital and nine more are in critical condition.
According to reports, no kindergarten student or teacher were among the dead victims. Classes were underway at the time of the incident.
The blast occurred in front of the main gate of the Chuangxin Kindergarten at about 5:00 PM (09:00 AM GMT). 
"The police and related departments rushed to the scene as soon as it was reported and conducted rescue and investigation work on the site," police said on Weibo, a Chinese social media platform similar to Twitter. "Currently, the investigation work is still underway."
Officials have not revealed what caused the explosion, the police is treating it as a criminal incident and have identified at least one suspect.
Images circulating on social media showed adults and children lying on the ground, while video footage showed that injured people holding crying children and a woman with burned clothing staggering unsteadily.
This was not the first attack that targeted children in China.
Last month, a school bus packed with kindergarten kids was lit by the driver who was angry at losing overtime wages. The incident resulted in the killing of 11 children and a teacher.
In recent years, there have also been multiple knife attacks at schools.
In February 2016, a man armed with a knife wounded 10 children in a schoolyard in the southern island province of Hainan, before taking his own life.
In January this year, knife-wielding assailant wounded 11 children at a kindergarten in the southern part of the country.
AMandeep