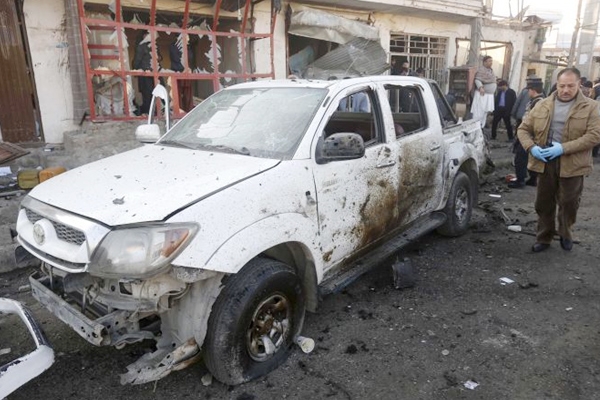 A police spokesman said that a suicide bomber stroked in a car near Kabul airport. The suicide bomber blew himself up in a car on Monday close to a police checkpoint near Kabul airport. Police spotted the bomber as the car approached the checkpoint. This could have prompted the suicide bomber to detonate his explosives. No report on immediate claim of responsibility is available.
The blast comes after a series of attacks over recent days in the Afghan capital. The attacks also include a suicide attack on a popular restaurant for foreigners as well as wealthy Afghans. The attack killed a security guard and a 12-year old boy. The attacks also coincide with a new effort to restart peace talks with the Taliban. Earlier in July 2015, the meetings on peace talks broke off.
Interior ministry spokesman Najib Danish told AFP that, "The bomber detonated his suicide vest... near Kabul airport. There is no immediate information on casualties."
According to Danish, the target was a foreign forces convoy passing through the area.
-Sumaan