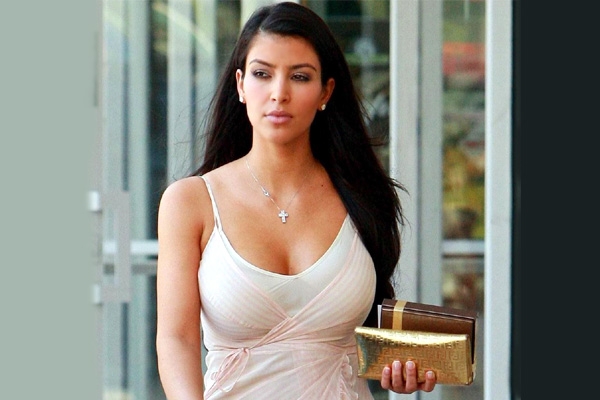 (Image source from: Kim wants to be inspiration?})
The 34-year-old reality TV star is well known for her curvaceous figure. It is said that Kim is in the advanced stage of designing an app that will help her fans to tone their body. It also encourages to post their own photos of improvement, because that's how the world comes to know.
The Kim is working on a project of app which is regarding the working out of bum . By sharing her tips, she wants to be an inspiration to others. Kim said in an interview that she has lost 43 of the 50 pounds she gained during her pregnancy and also admitted that she even felt bad when people posted pictures of that time. After that Kim went on posing nude for papers and magazines. Sticking to her strict diet plan and daily exercises she was able to come to shape. She said that she wanted to share with her fitness fans about the new app.
"But the app will also be cheeky and funny. The idea is that subscribers can post pictures of their progress, regarding their b***s and bums getting more toned day by day". Kim's app is earning millions for every quarter. To make it more popular with her fans, she want  to create a hub were  people can post their progress pictures. Kim chose to utilize the social media in its full extent to make her app a success.
AW: Arun Kumar