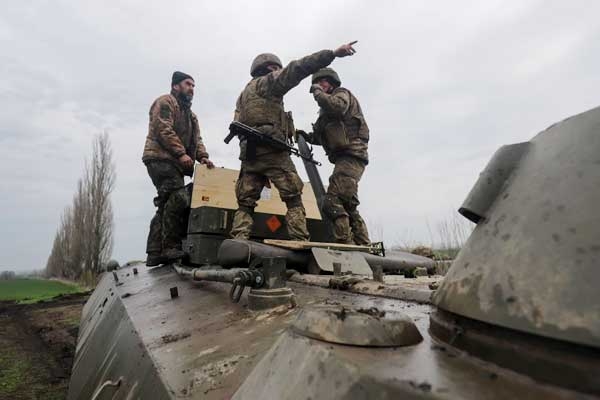 (Image source from: dailymaverick.co.za)
Russina forces have been quite aggressive and continued to invade Ukraine. The forces today took the control of the city Kreminna that is located in the eastern part of Ukraine. The troops of Ukraine withdrew from the city recently told the regional governor after which Russian troops occupied the city. Russia-backed separatist forces have been trying to storm the Azovstal metallurgical plant in the port of Mairupol. Ukrainian President Volodymyr Zelenskyy revealed that Russia started the Battle of Donbas and a large part of the Russian army is now focused. Grreece seized the oil tanker of Russia near the island of Evia as a part of the European Union Sanctions that are imposed on Moscow.
EU banned the Russian flagged vessels from 27-nation bloc' ports. Russia warned USA which has been supporting Ukraine by providing arms for Ukraine. Spanish Prime Minister Pedro Sanchez is all set to visit the Ukrainian capital Kyiv to meet President Volodymyr Zelenskiy. Spain has been following the footsteps of other European leaders. Russia called the Ukrainian forces to lay down their arms. Russian missiles struck 1260 targets in Ukraine overnight as per the Russian Defence Ministry. Ukraine today announced that there would be no evaction of civilians for the third consecutive day in the country.
By Siva Kumar