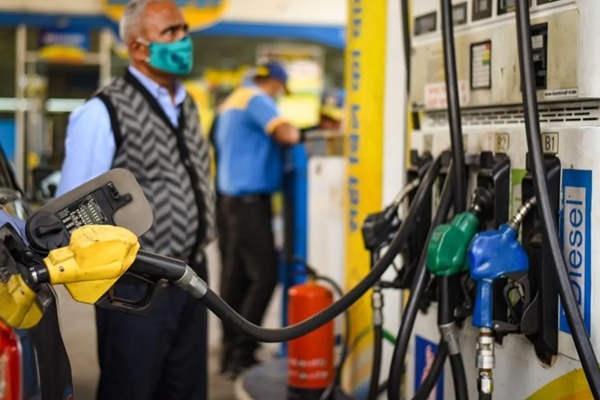 (Image source from: hindustantimes.com)
The prices of petrol and diesel are getting hiked on a regular basis. The prices are increased by 80 paise per litre today which takes the increase by Rs 10 in the last 16 days. The price of petrol per litre in New Delhi costs Rs 105.41 and diesel costs Rs 96.67 per litre. The prices vary from state to state depending on the state taxes. The prices of petrol and diesel are increased for the 14th time in the last four months in India. The Centre has been acing the heat from the opposition parties for the frequent hike in the prices of petrol and diesel.
Aam Aadmi Party's Sanjay Singh slammed the Centre for the prices which have been increasing continuously. Union petroleum minister Hardeep Singh Puri told that the hike in prices of petrol and diesel between April 2021 and March 2022 is 5 percent. He said that the crude oil prices are impacted across the globe because of the ongoing Russia and Ukraine war. He also said that the prices have been increased by 50 percent in several countries like UK, USA, Germany, Canada and Sri Lanka. In Mumbai, the price of petrol is Rs 120.51 per litre and for diesel, it is Rs 104.77 per litre.
By Siva Kumar