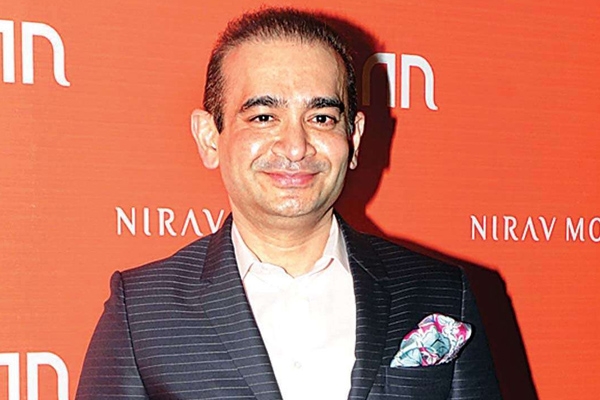 (Image source from: dnaindia.com)
Indian businessman Nirav Modi has been absconding from the country after he owes more than Rs 13,000 crores to Indian banks. He was arrested in London and the process of extradition reached the final stages. Nirav Modi approached the court and explained about his mental state and the chance of suicide if he is sent back to India. A London-based High Court today granted permission for Nirav Modi to appeal against the court's order of extradition. Justice Martin Chamberlain announced the verdict through a virtual meeting. His lawyers explained about Nirav Modi's state of severe depression and high risk of suicide.
His lawyers said that Nirav Modi will be kept in India's Arthur Road Jail which will lead to suicide for sure. Justice Chamberlain said that the permission has been granted to appeal on Grounds 3 and 4. Grounds 3 and 4 relate to Article 3 of the European Convention of Human Rights (ECHR), or the right to life, liberty and security, and Section 91 of the UK's Criminal Justice Act 2003 related to fitness to plead. The judge also said that there are overlaps from both the sides in this case. The permission to appeal on other grounds will be rejected. The CBI and ED officials are trying hard to extradite Nirav Modi back to India.
By Siva Kumar