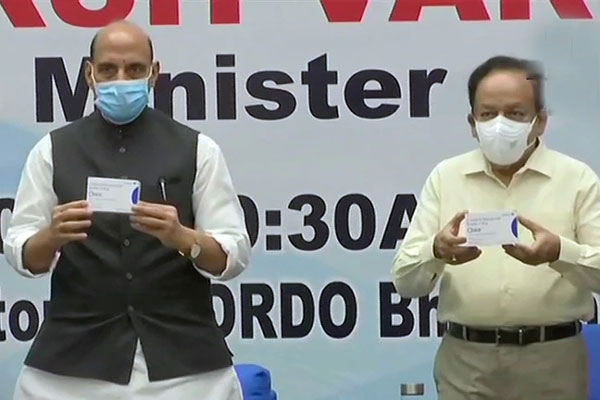 (Image source from: businesstoday.in)
India's Defence Research and Development Organisation (DRDO) developed 2-deoxy-D-glucose (2-DG) drug and a study said that it is effective against all the variants of coronavirus. The study said that 2-DG has the potential to reduce the multiplicity of coronavirus. It alleviates the cells from infection-induced cytopathic effect (CPE) and cell death as per the study. 2-DG was released on May 17th by Central Ministers Rajnath Singh and Dr Harsh Vardhan. It was told that the recovery time of the patient infected with coronavirus will be reduced after the intake of 2-DG and it increases the oxygen demand by up to 40 percent. The Drug Controller General of India (DGCI) provided the authorization for emergency use on June 1st.
The study also said that 2-DG can weaken the infective potential of progeny virions. DRDO called for Expression of Interest to start the production of 2-DG which was developed by the Institute of Nuclear Medicine and Allied Sciences (INMAS) which happens to be a lab of DRDO. There are talks that 15 industries will be given ToT of 2-DG. The bidders should have a drug license to manufacture Active Pharmaceutical Ingredient (API) from Drug Licensing Authorities and WHO GMP. The experiments of 2-DG were launched in April last year and the drug comes in powder form in a sachet.
By Siva Kumar