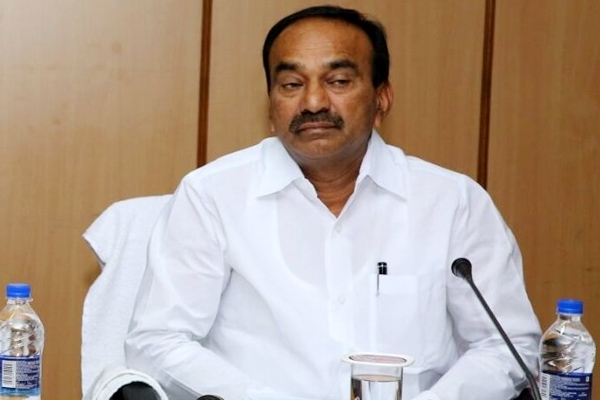 (Image source from: telanganatoday.com)
The media houses of Telangana broke the news that Telangana Health Minister Etala Rajendar is involved in a land scam case. Soon after the news broke out Telangana Chief Minister K Chandrasekhar Rao (KCR) ordered a probe into the incident. The allegation says that Etala Rajendar was involved in the encroachment of assigned lands in Achampet village in Medak district which are turned into a poultry farm by Etala Rajendar. KCR directed the Chief Secretary Somesh Kumar to file a report from the Collector and he ordered the Vigilance and Enforcement department to find out the facts in the case. The biggest surprise was that the news broke out by a tv channel that is owned by KCR's family.
Etala Rajendar soon held a press conference and he asked the Chief Minister to initiate a probe in the incident. He called the media reports a pre-planneed attack and he is ready to face the charges. There are speculations that Etala Rajendar will soon be removed from the state cabinet. Etala Rajendar happens to be a close associate of Harish Rao. There are talks that Etala Rajendar will resign from his Health Minister's position after the allegations but instead, he challenged the government to initiate the process of investigation against him. As per the reports, Juma Hatcheries was in possession from an assigned land and the roads are laid despite the protests from the villagers.
TRS circles are surprised with the sudden press conference of CM KCR and the leaders, ministers are just waiting for the upcoming happenings. There are strong speculations that the gap widened between KCR and Etala Rajendar since 2018.
By Siva Kumar