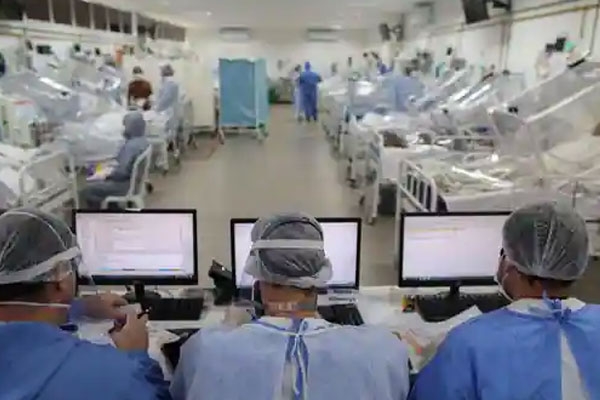 (Image source from: livemint.com)
The United States of America, Brazil and India are the most impacted nations of the globe due to the coronavirus pandemic. More than 3000 people passed away in Brazil in a single day and the death tally crossed 3 lakh mark in Brazil. The total reported deaths in Brazil are 3,00,685 as per the reports from their Health Ministry. The country is struggling badly to deal with the pandemic and the second wave is having a huge impact on the country. The average death tally in the last one week is said to be 2273 in Brazil which is huge. President Jair Bolsonaro said that the pressure is mounting and he is in plans to change the course. He urged the country not to politicize the pandemic situations.
President Jair Bolsonaro said that the government agreed to create a coordinating council with 27 governors of Brazil which will be headed by Senate speaker Rodrigo Pacheco. Brazil has a population of 212 million people and the first dose of vaccination is given to six percent of the total population. The goal of the vaccination reaching every adult will be fulfilled by the end of this year. The hospital beds are full across the country and the oxygen supplies, intensive care beds are not available. The Pan American Health Organization announced that the situations in Brazil are threatening and dire.
A record number of 3251 people passed away in Brazil in the last 24 hours and it stands next to the United States in the death tally. President Jair Bolsonaro named the fourth Health Minister for the country after the arrival of the coronavirus pandemic. Cardiologist Marcelo Queiroga took over the post from Eduardo Pazuello. As per the reports, 11.1 million people of Brazil received the first dose of the coronavirus vaccine. A total number of 46 million people are hit hard due to the coronavirus wave in the other way. A total number of 1,22,27,179 coronavirus cases are reported in Brazil in total to date and 10,689,646 people recovered from coronavirus in the country.
By Siva Kumar