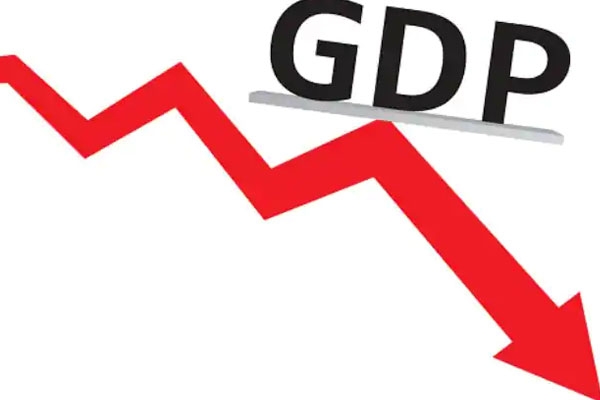 (Image source from: india.com)
In the year 2020, there were short term disruptions for the Indian economy, largely due to the implementation of several policy reforms such as demonetization and the GST which is the Goods and Services Tax.
The office market in 2019 continued to breach the 40 million mark in terms of space take up despite a sip in supply across markets during that year. Leasing activity was dominated by three cities being Delhi-NCR, Bangalore and Hyderabad. During the presentation of Budget 2018-19, the government indicated that it expects GDP growth in the second half of the year to be in the range of 7.2-7.5%, which boosted the overall growth in 2019-20 growth to around 6.75%. This allowed the real GDP growth to reach to 7-7.5% in 2019-20, thereby reinstating India as the world's fastest growing economy.
In 2019, the Indian economy growth rate boomed which was largely attributed to the construction and manufacturing sectors. The constrained leasing activities in 2019 have now been tarnished by the 10% increase in leasing activity in 2020 crossing 20 million sq. Ft. during the first half of 2018 itself. Except Hyderabad and Kolkata, all cities have witnessed a marginal rise in space take- up during 2020. India remains one of the top outsourcing destinations in APAC due to India's inherent low costs and skilled resource base. Despite disruptions faced, major being GST and demonetization, expectations are for India to have a sustainable market for new global entries to expand operations.
With IT (Information and Technology) as the lead booming sector of India, Bangalore, followed by Delhi-NCR, dominated large- sized deal closures, with a few deals reported in Hyderabad and Pune. Sectors such as technology, co- working business centers, e-commerce and engineering and manufacturing dominated large- scale deal closures. The vital transactions include space take up by corporate and operators. Tech corporate rose the shares of the office space take followed by co- working business centre firms in almost every major city of the country. 
                       (Image source from: raconteur.net)
Other sectors such as banking, financial services and insurance, engineering and manufacturing and e- commerce also contributes to the increase in leasing activity. Growing traffic congestion has made connectivity an important factor in job selection. As a result, occupiers are increasingly making location decisions based on employee preferences and are selecting developments that are connected through various modes of transport. Infrastructure availability will be a prominent concern for occupiers while implementing their location strategies, particularly in relatively bigger markets such as Bangalore and Delhi- NCR which also effects the Indian market as a whole with the infrastructure- led-demand.
The manufacturing sector is also a growth driver for the Indian economy. It contributes about 16-17% to the GDP, with the government's "Make In India" initiative envisioning boosting this share to 25% by 2025. As a result, this sector is increasingly becoming an attraction for both foreign and domestic investors. The Indian market foresees an upward momentum for the commercial office demand and with the entries of many technology major companies, there is an expected boost of leasing transactions. The increase in office space take up us likely to be driven by the consolidation and expansion of IT majors. An increase in activity from retailers couples with an improvement in residential  demand is expected to trigger growth in the organized retail segment. 
                      (Image source from: pmindia.gov.in)
The market view of The National Capital Region ( NCR) shows that there is an increase in leasing activity with Gurgaon dominating this leasing activities with rental growth limited to select IT and SEZ developments.  New Delhi is also in the 9th position for the top 50 most expensive markets in the world 2019 with stable vacancy, rents and absorption. The NCR logistics also state that there is an increase  in its retail market such as a significant growth in the food and beverages and hyper market retail sectors. 24 acres has been assigned to the construction of the highways and 35 acres for tech spaces. 
Hyderabad contributed to the market by having a significant increase in leasing activity especially in the IT corridor. Tech companies led leasing activities, followed by e-commerce and healthcare firms. Both western and central Hyderabad remain the sought destinations for corporate occupiers looking for expansion opportunity, owing to the right mix of talent, efficient transportation network, proximity to organized retail and the presence of good infrastructure. The northern corridor of Hyderabad leads the growth in manufacturing for 2018 with an increase of 4.2%. With respect to commercial real estate, the center of IT corridor continues to attract high demand from office occupiers on the back of adequate availability of commercial office space at attractive rentals. Space take up was mainly concentrated in Extended IT Corridor across both SEZ and non SEZ segments attracting more foreign and domestic markets adding a valuable contribution to the overall Indian market. 
There was an average of 65 sq.ft in the IT corridor which is Hitech city, Madhapur and Kondapur in 2018 so far. The increase in commercial activity particularly in west Hyderabad, stable environment, relatively lower capital values compares to to other cities, lower land costs and improved social and physical infrastructure with support growth for the city. The quality of warehousing space is expected to improve over the next couple of years owing to increase in demand for such facilities.
By Meena Atmakuri