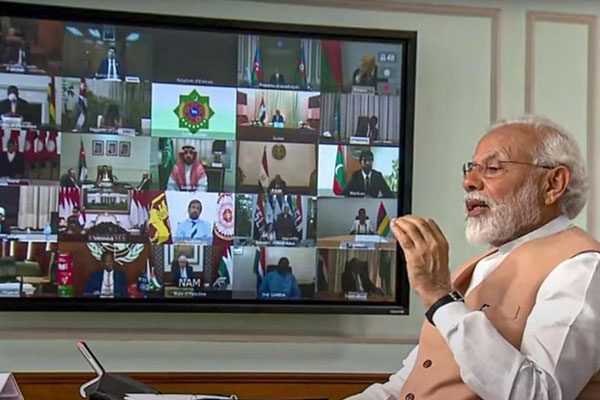 (Image source from: hindustantimes.com)
Prime Minister Narendra Modi on Sunday spoke with Chief Ministers of Bihar, Assam, Andhra Pradesh, Telangana, Tamil Nadu, Himachal Pradesh and Uttarakhand.
PM Modi on Sunday had a phone conversation with 7 CM's to discuss the Assam flood situation and COVID-19 situation of their respective states.
Assam and Bihar have been the worst affected states due to floods in this monsoon season. Recent Assam floods have claimed the lives of 81 till now. PM Modi also enquired about ongoing efforts to douse the raising blaze of Oil India's Baghjan gas well.
PM also discussed concerns of the states with respective CM's. Discussing the flood situation with Chief Minister of Assam, Sarbanand Sonowal, the PM discussed about the ongoing flood situation in the State and also ensured all the necessary support to the State to deal with the flood situation.
An official at Assam's CMO said that PM Narendra Modi was informed about all the measures being taken so far in dealing with the problems faced by people due to the recent disastrous floods.
The floods in Assam have affected 25 lakh people in 24 of 33 districts in Assam and have vandalized houses, roads, crops and bridges at several places.
Also, Assam has so far recorded 22,981 coronavirus cases of which 10,503 cases have been reported in the capital city Guwahati alone. A total of 53 members died of coronavirus in the state.
Meanwhile, the damaged Baghjan gas well has been spewing gas uncontrollably for the last 54 days since the blow out took place on May 27 followed by the inferno on June 9.
Assam State Disaster Management Authority on Sunday said that along with rains and floods, the state has also witnessed landslides which claimed the lives of 26, taking the death toll due to floods and landslides to 107 across the state.
Besides Sonowal, PM had telephonic conversations with Chief Ministers, K. Chandrashekar Rao (Telangana), Palaniswami (Tamil Nadu), Y S Jagan Mohan Reddy (Andhra Pradesh), Jai Ram Thakur (Himachal Pradesh), Trivendra Singh Rawat (Uttarakhand) and Nitish Kumar of Bihar.
By Gayatri Yellayi