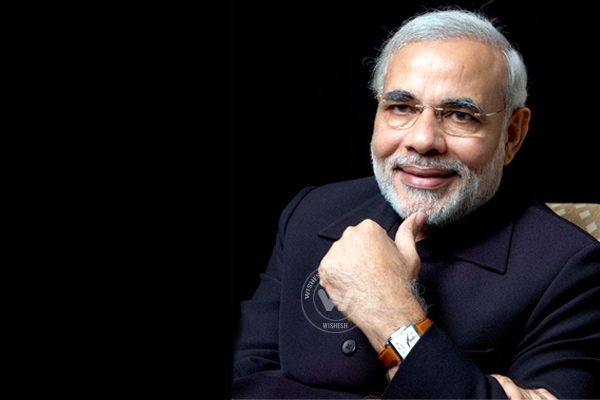 (Image source from: Will reach out to Muslim brothers: Modi})
BJP's Prime Ministerial candidate Narendra Modi said that he would reach out all the sections of the society which includes Muslims. Modi who has been campaigning actively on behalf of BJP and is trying all sorts to gain people's trust.
"As the chief minister of Gujarat, I was connected to only six crore people and now the responsibility has gone many a times. I will take the charge of 125 crore people on my shoulders and I will use all my abilities," said Modi.
Commenting on Ram Temple issue which BJP added in its manifesto, Modi said as per the Indian Constitution, the next government will decided to construct the Ram Temple or not.
Modi is expected to file nomination from Varanasi on Thursday however, the top leaders of BJP are likely to skip the event. LK Advani, Rajnath Singh, Sushma Swaraj, Arun Jaitley are busy campaigning in respective constituencies and are likely to be absent at Varanasi tomorrow.
AW: Vamshi