(Image source from: favim.com)
Valentine's day is just around the corner. However, if you had romantic plans of taking your partner out for dinner or a movie or possibly any outdoor plans, then even though the pandemic might have ruined your opportunity to have the perfect outdoor date, there is no need to worry. Love is all about showing someone how much you care about them and letting them know how much you appreciate them, how much you respect them and how you would want to spend your life being joyful with them. Here are some wholesome ways in which you can spend your valentine's day at home with your significant other and still have a great and romantic evening.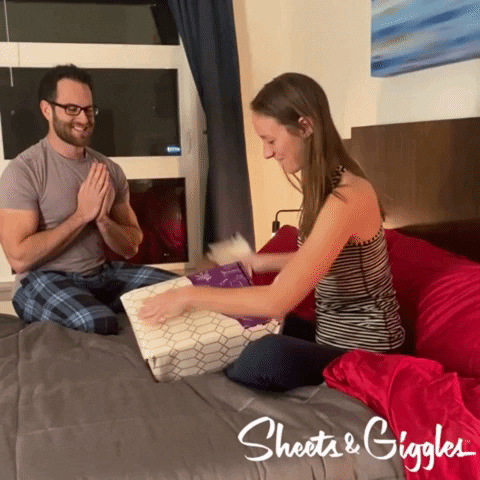 (Source from: giphy.com)
1. Cook a meal or meals yourself
This is pretty self explanatory. Cook your partner's meals yourself. Nothing says love more than a nice hand cooked meal. After all, love and warmth are the secret ingredients to good tasting food. In case you cannot prepare a meal or do not wish to attempt in order that you might burn down your kitchen, then do not worry. You can order your partner's favourite food and prepare a nice candle light dinner with music.
2. Make a mixtape
Speaking of music, make your partner a mixtape. A mixtape is a CD, tape, or in case of today, an online file that has all of your partner and your favourite songs. Add songs that both of you share a memory with. You can even theme the mixtape. For example, make a mixtape of all the romantic songs both of you have enjoyed together, or your favourite picnic songs. It is a great and a wholesome gift to give your partner.
3. Prepare a wholesome speech
There is a saying that actions speak louder than words. But before you proceed for any action for the day, write a letter to your partner about all the things you love about them. Make it a personal, yet wholesome letter. We will leave the details up to you.
4. Make a video
Got the skills? Then make the perfect video for them, which combines both the music you both enjoy, pictures and videos of both of you and words that will show them how much they mean to you. A video can last forever and the visual pleasure of seeing something so romantic is probably one of the most wholesome things you can do. It will also score you some great points in terms of having a memorable and romantic valentine's day.
5. Arrange a movie night
Are you and your partner movie fanatics? Then open a bottle of wine, bring some snacks, dim the lights, get a blanket and most importantly, get comfortable. Pop a movie that you and your partner will both enjoy and have a romantic movie night. You can go with watching valentine's day related movies such as romantic movies, drama or romantic comedies. If these genres are not your cup of tea, then you can watch a movie of any genre that both of you prefer. As long as you have a romantic mood set, then you are good to go.
6. Have a game night
Games can never be boring. Have an enjoyable game night with your partner. This can range from playing board games, cards, party games, computer games or even console games. This is a fun way to spend your valentine's day at home if you both enjoy games. You can also play games like karaoke night, Twister or UNO which are usually unconventional ways to spend valentine's day but definitely wholesome. However, if you are someone who plays video games on a daily and your partner does not, this idea might not be the one for you. However, if it is the other way round, where your partner plays a lot of video or console games and you don't, then this might be the most wholesome idea for you to get to engage with your partner selflessly this valentine's day.
7. Prepare a photo album or a scrap book
When it comes to memories, do you want to go back to the classics? Then make your partner a scrapbook or a photo album of all of their memories and your memories together. You can get creative by adding stickers, making it colorful, adding small anecdotes and drawing some images. Get creative and wholesome this valentine's day with this wonderful idea.
8. Have a karaoke or dance night
You and your partner love to sing and jam to some old or new tunes? Then get pumped together this valentine's day with some music and dancing. You can play some groovy songs or even slow dance to romantic songs. The vibe is all up to you. You can even arrange a karaoke night with your loved one. This is one of the wholesome and fun ways to spend valentine's day.
9. Adopt a pet
If you and your partner live today, then the most wholesome thing to do this Valentine's day- adopt a pet. Whether it is something as small as a hamster, or something as big as a dog, get a pet and learn to love unconditionally this season. Two important reminders- try not get pets that required to be caged such as birds or fish. Also, do not shop, adopt instead!
10. Donate to your favourite charity
Do something noble and show some universal love this valentine's day by donating to your partner's favourite charity or doing some charity work instead. Valentine's day is all about love and joy. Spread it with those who mean something not just to you but spread joy and love to the one's around you.
11. Spend a whole day in bed
If you and your partner are both busy bees, then here is a suggestion, spend this romantic holiday in bed instead. Spice up your love life, get cozy and comfortable in bed, you can even give your partner massages which is stress relieving and therapeutic. You can also prepare a breakfast in bed for your partner and not just the morning meal but spend the whole day doing nothing other than relaxing on the bed.
We wish you and the ones around you a Happy Valentine's day.
By Meena Atmakuri