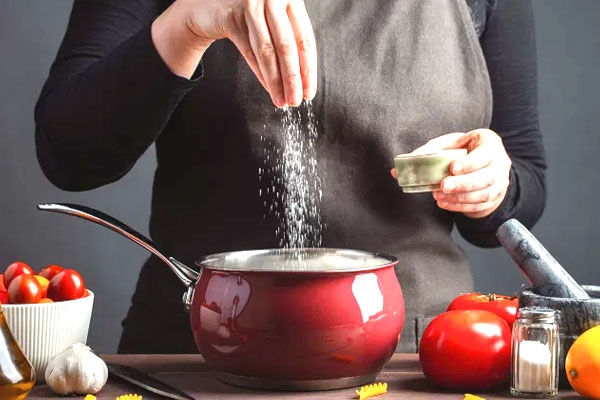 (Image source from: Eatthis.com)
Inflammatory diseases include asthma, allergy, autoimmune disease, and others that basically cause inflammation inside the body.
Inflammatory diseases cause inflammation in some or the other part of the body and proper diagnosis and treatment is required for treating them.
Moreover, the diet you eat plays a major role in curing these diseases, so, you need to be watchful on what you include in your diet.
The food you eat has a direct impact on the body and thus determines the risk of the diseases and their severity and what it actually takes to deal with them.
While treatment and diagnosis are important, doctors suggest that eating the right food can alleviate the symptoms.
If you are suffering from any type of inflammatory disease you must include certain foods so that you recover fast from the disease.
Here are 5 foods you need to include in your diet:
●    Berries
Berries are rich in anti-oxidants, and also in anti-inflammatory properties. Include berries in your diet daily so that you quickly recover from the inflammatory disease you are suffering from.
●    Fatty Fish
Fatty fishes like Salmon are very much rich in anti-inflammatory properties. As they are a source of healthy fats and omega-3 fatty acids they are also very good for your heart health.
●    Tomatoes
Tomatoes are used all across the world. For Indians, tomatoes are included in almost every food item. The good news for all the tomato lovers is that tomatoes reduce inflammation and also boost your immunity.
Tomatoes are also rich in vitamins which helps you in maintaining overall health.
●    Green Vegetables
Green vegetables are very beneficial for health as they are rich in many nutrients and minerals like iron, Vitamin D, Vitamin C, potassium, and others.
They are also anti-inflammatory and are rich in fiber which makes them easy to digest and great to treat inflammatory disorders.
●    Coffee
Though many of you feel that caffeine is an addiction, there are also beneficial uses of coffee.
It is actually the amount of coffee you drink that needs to be kept a count on. A cup of coffee a day can help treat inflammatory diseases as coffee is rich in polyphenols and other anti-inflammatory compounds.
A healthy and balanced diet is essential to maintain proper health. Make sure you include all these 5 food items in your diet daily to fight your inflammatory disease and keep it in check.
Moreover, you must also stay away from certain foods if you are suffering from inflammatory diseases. These include fried foods, sodas, carbohydrates, and other processed foods.
- By Gayatri Yellayi