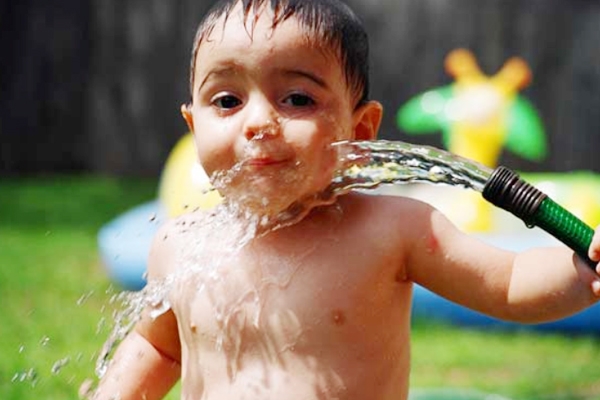 (Image source from: Keep yourself hydrated)
Summer has almost made its way and it is now time to deal with dehydration. One thing you should definitely do is to keep yourself enough hydrated. Drink enough water as dehydration is usually caused due to fatigue. Here are few tips to deal with dehydration.
•    Don't just have glass of water when you feel thirst. Avoid this common mistake and reach out for a glass of water intermittently all through the day.
•    Make a habit of sipping water throughout the day to avoid dehydration.
•    Dehydration occur when the fluids your body losses are more that the fluids taken inside.
•    Staying outdoors for long periods of time without drinking enough water is one cause for dehydration.
•    Keep sipping on oral rehydration solution (ORS) to supplement the electrolyte-loss.
Symptoms of dehydration
- dizzy or weak feeling
- urgent thirst for need to drink water
- Dry mouth
palpitations
- Lethargy
- Fainting spells
Treatment for dehydration
•    Ensure patients get enough fluids.
•    Keep sipping water or drinks with electrolytes.
•    Sucking on ice cubes if needed.
•    Stay indoors as much possible.
•    Wear loose cotton clothes.
•    Allow skin to breathe through clothes.
•    Keep body cool by placing wet towel on face and arms.
•    Also keep spraying water on the body.
•    Eating citrus fruits will be helpful as the fluid content in those fruits would be higher than other fruits.
-Sumana