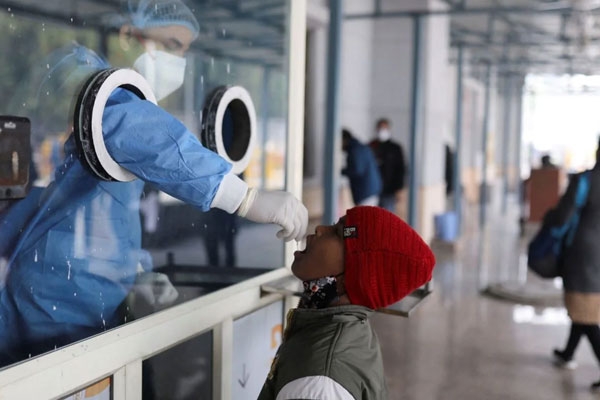 (Image source from: news18.com)
A total number of 1,72,433 cases are reported in the last 24 hours in India and the new cases are 6.8 percent higher than yesterday. 2,59,107 people recovered from coronavirus in the past one day and the death toll has been increasing on a regular basis. 1008 people died in the last 24 hours and there are 15,33,921 active cases for coronavirus in India. The death tally in total in India is said to be 4,98,983. The daily positivity rate saw a huge decline when compared to the past one week and it stands at 10.99 percent. The total number of vaccine doses administered for coronavirus in the country are said to be 167.87 crores. The total number of cases reported in India till date are 4,18,03,318 and the total recoveries are said to be 3,97,70,414.
USA, India, Brazil, France and United Kingdom are the countries that are badly impacted due to coronavirus. USA is on the top of the list with more than 7.5 crore cases and India stands second with 4.1 crore cases. The fatality rate in India is said to be 1.19 percent. As per the reports from the Union Health Ministry, the weekly positivity rate is 12.98 percent. Maharashtra reported 18,067 new cases and Mumbai reported 1128 cases. Delhi reported 3028 cases and Karnataka reported 20,505 new cases and Kerala has 52,199 new cases. As per the reports, 94.48 crore people received just one dose of the coronavirus vaccine and 71.93 crore people received both the doses of the vaccine.
By Siva Kumar