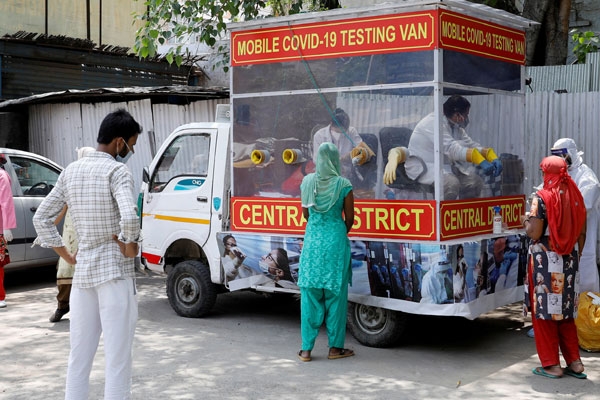 (Image source from: quantamagazine.org)
India is the latest one to join the list of countries that are shattered due to the second wave of coronavirus. The daily tally crossed 1,15 lakh mark in the last 24 hours which is the highest in the recent months. The situations are alarming in states like Maharashtra, Chhattisgarh, Karnataka, Uttar Pradesh and New Delhi. The Indian government warned the states to increase the process of vaccination after the huge rise in the cases. The number of tests too are increased in the recent weeks. The second wave of coronavirus is spreading at a rapid speed and the spread is much faster than the first wave of coronavirus in the country.
Health Secretary Rajesh Bhushan in an interview revealed that the mass vaccination program is going on. He said that the supply of vaccines would be limited till July. He said that their focus stands on reducing the mortalities in the country. Bharat Biotech and Serum Institute of India are increasing the production of coronavirus vaccine. All the people above the age of 45 years are taking up the vaccine for coronavirus. Rajesh Bhushan said that their primary objective is to protect the healthcare system. The total number of cases reported in the country till date are 1,28,01,785 and the number of recoveries are 1,17,92,135. The total number of Indians who took up the vaccine for coronavirus are 8,70,77,474. As per the reports coming from the Indian Council of Medical Research, the total samples tested for coronavirus in India till yesterday are 25,14,39,598 and the samples tested yesterday are 12,08,329.
By Siva Kumar