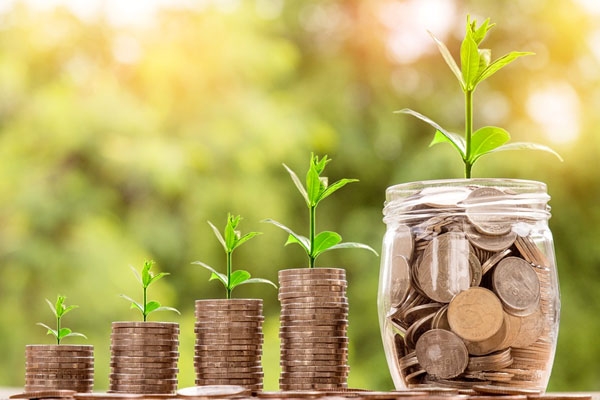 Indians abroad who want to open a savings account or a fixed deposit account in India cannot open standard savings account like Indian residents. In case you opened savings account India before moving to a foreign country, you need to convert it to a Non-Resident External (NRE) accounts or Non-Resident Ordinary (NRO) account.

Financial Services company Bajaj Finserv, in a bid to cater to the Indian diaspora, has come up with a new strategy. Through its lending and investment arm, the company is offering NRI fixed deposit enabling them to benefit from high returns up to 8.5 percent.

Besides multi-deposit and auto-renewal facility, the Bajaj Finance Fixed Deposit for NRIs offer tenor options between 12-36 months.
                        (Image source from: Bajaj Finserv)

Why You Should Invest in Bajaj Finance Fixed Deposit Scheme?   

1. Guarantees safe and assured returns.

2. Protects your portfolio from market-related skills.

3. You can earn handsome returns if you're a senior investor.

4. High returns in addition to safety.

5. Compelling offer of assured gains.

6. Has highest credit ratings from both ICRA, a credit rating agency, and CRISIL.

7. Timely interest, principal payouts, and stability of long-term investments you make.

8. You are likely to earn up to 8.35 percent as a regular investor and in case of senior citizen, you can benefit even more.

9. You can avoid double taxation through the DTAA (Double Taxation Avoidance Agreement).

10. You can safeguard your earnings with relevant ease.

11. Access liquidity through a loan against Fixed Deposit (FD).

12. Bajaj Finance will be your savior whenever you find yourself going through a financial crunch.

13. You can pledge your Fixed Deposit as collateral and avail a loan of Rs 4 lakh while your investment proceeds to earn interest.

14. You can manage your account online and even have a chance to invest in a flexible tenor.

15. You can opt for periodic interest payouts.

16. With a single cheque, you can invest in several FDs and as well opt for FD auto-renewal.

(Courtesy: BusinessWire India)

By Sowmya Sangam