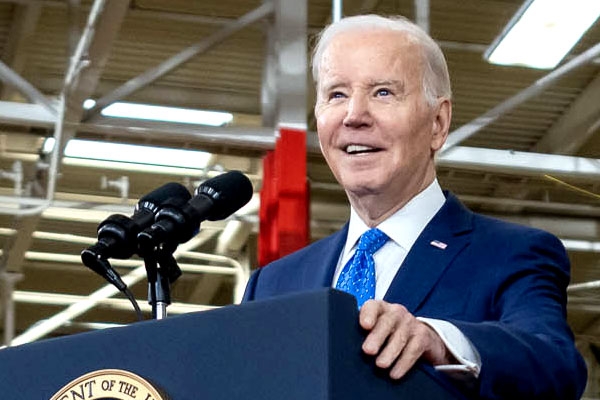 (Image source from: Twitter.com/POTUS)
US President Joe Biden on Tuesday released a video seeking election for the second term with his running mate, Vice President Kamala Harris once again.
Biden is 80 years old and he is the oldest American President. If he continues for the second term, he will be 86 years old by the end. Biden who doesn't drink alcohol and exercises five times a week is fit for his duty, doctors said in February after an examination.
When I ran for president four years ago, I said we're in a battle for the soul of America and we still are, Biden said. He also said this is not the time to be complacent and this is the reason to go for re-election. Let's finish this job, I know we can – Biden said. Biden described Republicans as a threat to the Democracy of America. Most likely Trump will be the opponent for Biden, who goes with the slogan MAGA (Make America Great Again).
America will be having re-election on November 2024. The video of Joe Biden was for about 3 minutes. "Every generation has a moment where they have to defend Democracy. To stand up for their fundamental freedoms. Stand up for the right to vote and our civil rights. Like everyone is treated equally. I believe this is ours. That's why I am running for re-election as President of the United States", Biden said.
(Video Source: Joe Biden)