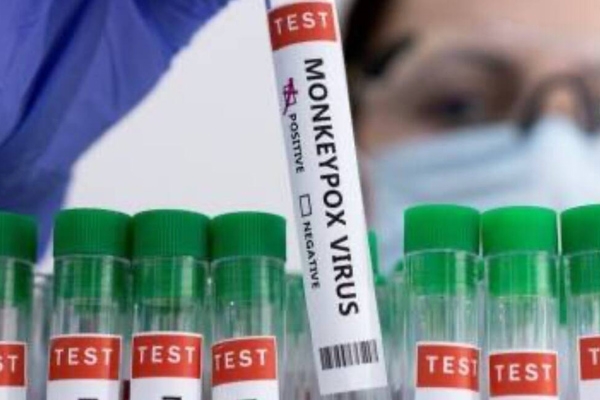 (Image source from: indianexpress.com)
The scare of monkeypox is increasing in the country. Two cases are reported in Kerala in the recent weeks and the Centre, state governments got alerted. Kerala Health Minister Veena George confirmed that the third case of monkeypox has been reported in Malappuram region. A 35-year -old person has been tested positive for monkeypox and he recently arrived from UAE on July 6th. The person has been suffering from fever since July 13th and had other symptoms of monkeypox from July 15th. He is admitted in the Manjeri Medical College Hospital. The State Health Department is in touch with his primary contacts and they are kept in isolation.
The District Health Administration in Malappuram started tracing about the contacts and their samples are collected from the primary list of contacts. They are sent for testing. Earlier this week, the second case of monkeypox was reported in Kannur region of Kerala. The first case of monkeypox was traced on July 14th in Kerala's Kollam district. The Union Health Ministry is focused on the state and a team is working with the state government. Thermal screening is arranged in all the international airports of Kerala and all the international flyers coming to the country are thoroughly checked. For now, the things are under control and the state is kept on high alert. All the restrictions are imposed to prevent the spread of monkeypox.
By Siva Kumar