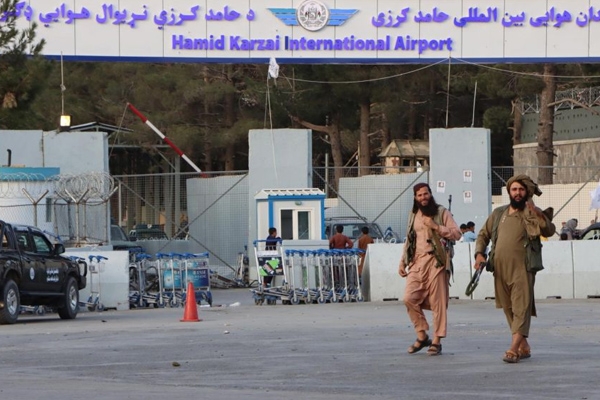 (Image source from: straitstimes.com)
The unpredictable and scary situations continued in Kabul airport after a recent bombing attack that killed hundreds of innocents. Several rockets were fired at the airport on Monday when the US troops are trying hard to complete the process of evacuation. American President Joe Biden set a deadline of Tuesday to withdraw the US forces from the country. For now, more than 1.2 lakh people have been evacuated and the process ends on Tuesday. The US forces are keen to take off with the American diplomats from the country which is now occupied by Taliban.
ISIS prepared a car bomb which was detected by the American troops. Rockets were fired at the airport and the operation was uninterrupted by the US troops. The White House issued a statement about the same saying that the rockets are detected by the defence system. An AFP photographer revealed the images of a destroyed car with a rocket launcher in the back seat. A US drone captured the car. Five rockets are fired and all of them are destroyed by the missile defence system of the Kabul airport. No fatalities are reported. The Kabul airport is occupied with gun firings, bomb attacks, sirens and sounds from the past few days.
The US said that the major attack was traced and prevented which could have killed hundreds of civilians and innocents. The Taliban fighters escorted several Afghan locals to the Kabul airport who wished to fly away from Afghanistan.
By Siva Kumar