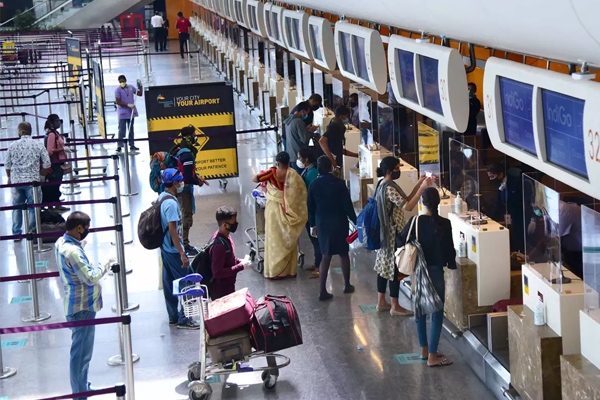 (Image source from: financialexpress.com)
Six Indian airports will soon start using facial recognition technology and this will facilitate a biometric boarding system and will cut down the time of the passengers. VK Singh, the Union Minister of State for Civil Aviation informed the same in Lok Sabha on Thursday. A trial run is currently conducted in all the six airports of the country. Digi Yatra, a policy was announced by the Civil Aviation Ministry in the year 2018 which offers the passengers contactless and seamless handling in the airports. The paperless handling will start from the entry gates of the airport to the boarding port told the airport authorities.
The trials commenced recently in the airports of Hyderabad, Bengaluru, Kolkata, Vijayawada, Pune and Varanasi. Once the trial project is successful, the process of facial recognition will be implemented across all the Indian airports in a phased manner. VK Singh also said that the Airport Authorities of India (AAI) will invest Rs 25,000 crores for the development and expansion of the new terminals in various airports. There are plans of shorter flight routes and lower fuel consumption by airlines in the discussion. The Centre received Rs 1904 crores as Regional Connectivity Fund (RCF). Rs 5000 crores is collected on each scheduled flight to fund the RCS scheme.
By Siva Kumar