14 'MUST-FOLLOW' New Rules for International and Domestic Passengers Coming to Indian Airports
July 23, 2020 13:50
(Image source from: airport-technology.com)
Fresh Guidelines have been released for airport authorities of India. What are the Do's and Don'ts when you embark on a flight journey to India?
The airport authorities on Tuesday have issued a set of new rules for both International and Domestic travelers coming to Indian airports.
The revised rules were designed heeding to the spike in the number of coronavirus cases in India.
From the start of your journey till you reach your destination, here's everything you need to know before you board your flight.
Rules for International Passengers arriving to India:
                     (Image source from: ndtvimg.com)
International passengers must be under 14 days quarantine which include 7 days of institutional quarantine and 7 days of home quarantine.
The institutional quarantine costs shall be levied on the passengers.
Any International passenger having connecting flights at Indian airports shall only be allowed to take the connected flight only if it is under 'Vande Bharat'.
Taking commercial flights is not allowed.
Passengers will have to undergo two mandatory health screenings. The primary one by the health officials at the airport and the second one by the respective governments after which passengers will be allowed to go to quarantine centers.
Pregnant women, people with serious ailments, parents with children below 10 years and anyone who has suffered a loss of family member will be exempted from the above rules.
If any passenger falls under exempted category, they will have to submit relevant medical/death certificates to the airport authorities. The copy of passport and ticket of the next flight if applicable must also be submitted.
Rules for domestic passengers arriving at any Indian Airports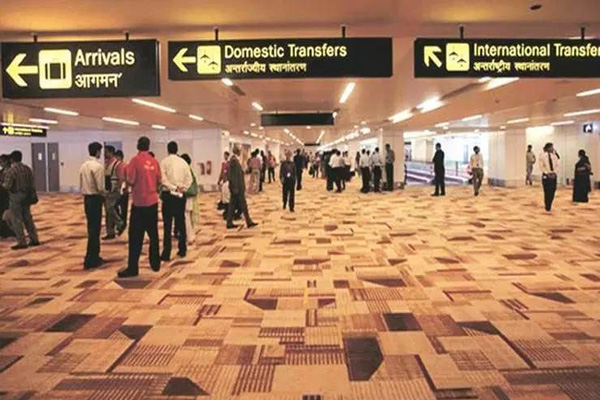 (Image source from: indianexpress.com)
Upon arrival at any airport across states, domestic passengers will have to undergo compulsory thermal screening after baggage claim.
Only asymptomatic passengers will be allowed to leave the airport and stay under home quarantine for a week.
Passengers must keep their face masks on all the time and can remove face shields while thermal screening is under process.
Transit passengers having further domestic flights will have to undergo temperature checks at departure terminal before they board the connecting flight.
Symptomatic passengers shall be isolated and further medical procedures will follow.
Passengers arriving on International Vande Bharat flight may take a connecting flight if it comes under Vande Bharat mission.
Passengers coming from non-Vande Bharat mission flights must obtain an exemption certificate if they are planning to board onward domestic flight.
By Gayatri Yellayi