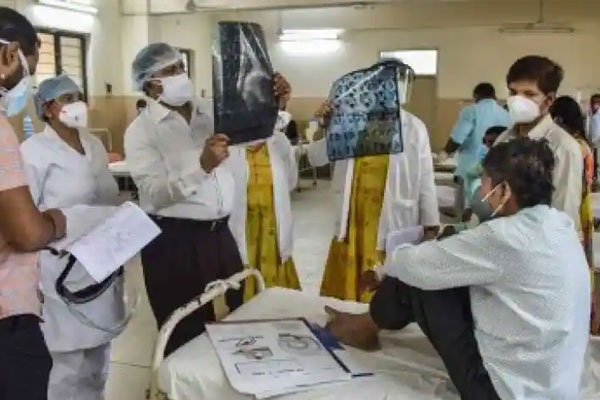 (Image source from: zeebiz.com)
When the country is battling badly with coronavirus, the cases of black fungus and white fungus are witnessing a huge rise. Several states reported cases of white fungus and black fungus. The white fungus which is also known as Aspergillosis is not much dangerous as the black fungus. The treatment for black fungus takes 45 days and the early diagnosis is quite critical. The health experts warned the people not to take any steroids without the consultation of the doctor during this time as the black fungus is impacting the people who are on steroids and diabetic patients. The doctors advised people to eat fresh fruits instead of eatables refrigerated for days.
The black fungus is more dangerous and it is impacting the lungs. Though the earlier reports said that the white fungus is more dangerous, the health experts in Delhi say that it is not true. The white fungus infects the children and women and it leads to Leucorrhoea. Some of the coronavirus patients who are on oxygen support are getting infected with black fungus and white fungus. The black fungus is declared as an epidemic and hundreds of cases are reported in the states of Maharashtra, Rajasthan, Gujarat and others.
The black fungus infection has to be traced early as the dead tissues have to be scraped away. It has to be stopped to get into the brain and the average fatality rate of black fungus is 54 percent. The black fungus is not contagious. As per the reports, there are 7250 cases of black fungus in India and Maharashtra is leading the list with more than 2000 cases. 219 people passed away due to black fungus in India as per the official reports.
By Siva Kumar