Apart from this year bringing in a lot of unfortunate events and news, this year was also a revolt in terms of tech companies screwing up. The year 2020 faced major issues with tech companies. The big guns issued apologies all over social media to their users. Here are some of the goof-ups tech giants did this year.
If you,re upset that you make a lot of mistakes, don't worry. Even companies such as Apple, Google, Microsoft, Whatsapp, Amazon, Zoom and many other multi million dollar companies make blunders in their functioning. But hey, everyone learns from their mistakes right?
One of the few good things about the year 2020 is that we as a community have become more respectful of one another decisions and identity. As a community, we accept our fellow LGBTQIAA community members as a part of society with no discrimination or biases. Companies in the USA have also become more accepting or the community. However, IBM was not a part of this accepting culture. Last month, Dian Gherson, IBM's senior Vice-President of human resources apologized to the company's former employee Lynn Conway for firing her after the underwent a 'gender transition' surgery. After this issue went viral on the internet, the company apologized for their behaviour and gave Conway who is now 82 years old, a lifetime achievement award for her 'pioneering work' in computers. Lynn Conwat received this apology 52 years after she left the company.
                      (Image source from: ncwit.org)
In February 2020, WhatsApp experienced a three hour glitch. This has been the longest and biggest outage of the company since it commended. The founder, Jan Koum apologized for the inconvenience and states that the glitch was caused by a network router fault which cascaded its way into the servers.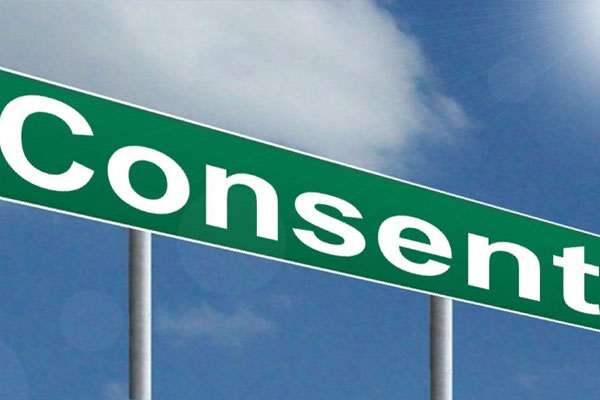 (Image source from: picserver.org)
Apple. Inch rarely apologizes for any of the 'scandals' that is might be involved in. The company is also very careful on how they deal with the media and press. However, in August, Apple. Inc apologized to the website developing company WordPress. For those who have downloaded the WordPress application on their Iphones, Apple was not allowing users to update the application without making in-app purchases. After Apple. Inc issued an apology and made amends, the app is now free and stand-alone and does not offer and in-app purchases. The developers have removed the purchase and payment option from the app.
Twitter is one of the most famous applications on web and phones for celebrities, politicians, business men and artists. However, even Twitter can be faulty at times. In November, Twitter depicted the Indian Union Territory Ladakh as a part of China. It was only a few days after the incident in which the tech giant realized they made a mistake. They issued an apology to the Joint Committee of Parliament through an affidavit.
During the pandemic, when it was impossible to step outside our homes and go anywhere, the Zoom application helped us stay connected to have group video calls, business calls, online schooling etc. However, in April, the CEO of Zoom Eric Yuan apologized on a live YouTube stream due to a string of security lapses the company was facing. There were a bunch of security issues and privacy concerns for users while using the application. The CEO declared that since the application's new version which was developed during the pandemic is recent and sudden, there are still glitches that the company is working out but will be restored back to normal as soon as possible.
                      (Image source from: api.time.com)
Speaking of security concerns, this year witnessed one of the biggest-ever hacking attack on Twitter. The cryptocurreny Bitcoin scammers hacked multiple famous tech giant CEO's twitter ID's including Bill Gates, Elon Musk, Appl Inc. Account, Uber account, Jeff Bezos and even USA former President Barack Obama. This hack took place in July. Twitter immediately catered to the problem and increased their social security on the app. The company (Twitter) also stated that their was a security breach on a few of their on employees as well.
Microsoft game console XBox is one of the most popular gaming consoles in the world. Microsoft is now releasing a new XBOX console called the XBox Series X. During its first look to fans, they did not show any game display or play any footage of how games would look lie on the console. Instead they only showed the model and how it would look, its colors, shape etc. Fans were furious as they were anticipating on how video games would look like on the Console. In may, Microsoft apologized for now showing any actual games.
                      (Image source from: computan.com)
While advertising worldwide, it is common ethic that the advertisement not negatively impact any company, religion, gender, community, culture etc. However, Xiaomi did not follow this rule. The company advertised their Redmi Note 9 Pro with an advertisement in Japan which had references to nuclear bombing, fat shaming men, and a parody of the Nagasaki bombing during World War II which devastated the city in Japan. After the advertisement drew large criticism not only from Japan but from around the world, Ziaomi issued a public apology and took down the advertisement from all media sources.
                      (Image source from: logos-world.net)
Europe's industry chief Thierry Breton proposed a document which had ways to counter Europe's Union tough rules for technology companies. This document was highly confidential and was sent to CEO's of big tech companies across the globe. However, the document leaked on Google and was there for viewing to the general public. CEO Sundar Pichai apologized for the frivolities and immediately took down the document. He also ensured ways in which confidential documents will immediately be taken off Google.
                      (Image source from: wired.com)
Amazon might have products from A-Z but their geography was caught in a trap. The biggest delivery company in the world stated that Northern Ireland is not a part of the UK. This incident began when an Amazon Prime customer was complaining that he could not view his account after he moved from Republic or Ireland to Northern Ireland. The Amazon Help Twitter account reportedly responded that the reason the viewer could not watch or view his account was because Northern Ireland is not a part of the UK. After serious complaining, the company issued an apology on Twitter.
                     (Image source from: wikimedia.org)
By Meena Atmakuri