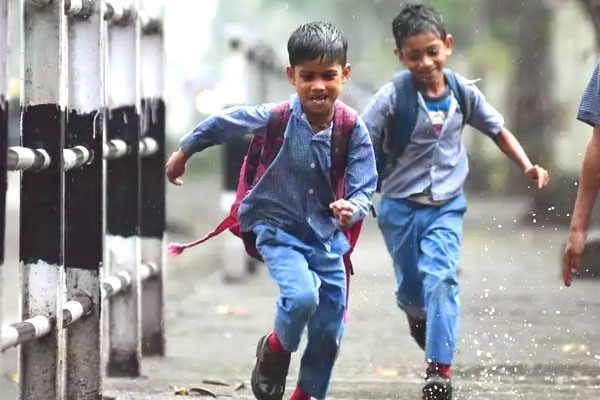 (Image source from: Economictimes.indiatimes.com)
The government of Gujarat has advised all the schools in the state 25 percent in the annual school fees due to COVID-19.
In what comes as a relief for parents of Gujarat, the state government has announced relaxations in the school fees that are levied by the private and government schools.
This comes as good news for all those parents who were deeply hit by the coronavirus pandemic and the subsequent lockdown economically.
The education minister of Gujarat Bhupendrasinh told the reporters of Times Now in Gandhinagar that the schools' owners have already agreed to collect 25 percent less fee than the usual from the students for this academic year.
This decision to cut down the school fees by one fourth came after a cabinet meeting presided by the Chief Minister of Gujarat, Vijay Rupani.
The decision will now be applicable to all the schools in the state pertaining to all the boards including CBSE, ICSE and other international boards.
The Chief Minister also said that those parents who have already paid the school fees for this academic year for their children will get a refund based on the 25 percent reduced fee.
The education minister of Gujarat also said that since the schools are not functioning physically, the school authorities cannot collect the additional fees for transport, library, sports and others which require the student's presence.
Earlier in August, the school authorities were ready to accept the 10 percent cut in the fees but the government has insisted on a 25 percent cut.
The education ministry and also the state government is now glad that the schools have agreed to the government's decision on the school fees this academic year.
Two weeks earlier, the Gujarat high court refused to intervene in the matter of school fee reduction and left it for the government to decide for itself regarding the cut down.
While scrapping an application filed by the government seeking the high court's intervention, the court said that the government can take an independent decision under the disaster management act and the epidemic diseases act in the wake of the coronavirus outbreak.
In August, the high court of Gujarat has quashed the government's order which prohibited the private schools from collecting any type of tuition fee until the schools open for real.
The high court had asked the government to sit with the heads of the schools and come to an agreement in an amicable manner.
However, the government yet again approached the high court after it found no possible amicable agreement with the apex school association so that the high court issues necessary orders.
- By Gayatri Yellayi