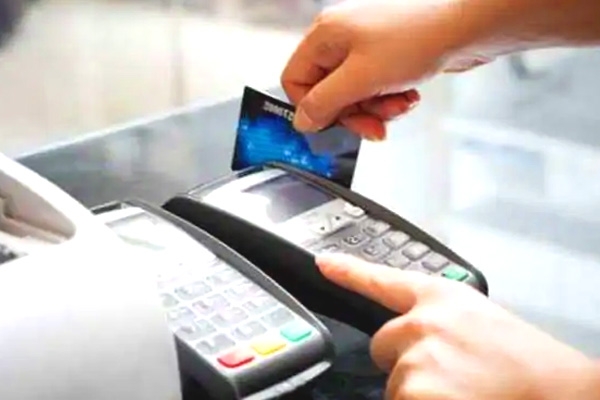 (Image source from: Zeenews.india.com)
The Reserve Bank of India (RBI) has released new guidelines to secure credit and debit cards and also the rules on health insurance, driving license and many others are changed.
Starting October 1, 2020, many rules will; be changed ranging from motor vehicle rules, Ujjwala scheme, credit and debit cards etc.
It is very important for you to know all these changes as almost everyone in the country uses credit cards, debit cards, and everything mentioned.
●    No physical verification of driving license
Starting today, you are relieved from carrying the hard copies of your driving license, RC, and vehicular insurance papers whenever you go out. You are also free from traffic police catching you and issuing a fine as every detail of your vehicle will be recorded in a portal by the government.
For more information, Read: Driving License
●    Mobile phones for route navigation
According to the Motor Vehicle rules of 1989, certain rules have been changed by the Ministry of Rail Transport and Highways which allows you to use your mobile phones for the route navigation in such a manner that it shall not disturb the driver from the concentration while driving.
●    LPG connection to not be free anymore
Under the Pradhan Mantri Ujjwala Yojana scheme, the process of getting an LPG connection for free is going to end on September 30, 2020.
Though this scheme has expired way before, the central government has extended the deadline till September 30.
●    5% tax on Foreign Fund Transfer
Any amount you send abroad to buy any foreign tour packages and on purchases made above Rs. 7 lakhs, tax will be collected by 5 percent for any amount paid abroad.
●    Sweet sellers must display 'best before date' on non-packages
Sweet sellers from now on should display expiry date on non-packaged and loose sweets in their shop from October 1 as directed by the Food Safety and Standards Authority of India.
●    New Health Insurance rules
The changes in the health insurance cover will obviously be made after COVID-19. The prices for the premium health services are going to rise. The new health insurance rules shall make 17 permanent illnesses outside the cover.
●    Buying TV's can be an expensive affair
Open-cell panels of televisions will attract 5 percent duty from now on. The Indian manufacturers have to make these panels indigenously to avoid this.
●    New Credit and Debit card rules
The card users can now opt-in or opt-out of services and spend limits for online and international transactions.
RBI has asked all the card issuing banks to disable the online payments for all those credit and debit cards that have never been used for contactless transactions in India and also internationally.
●    Mustard oil will not be blended with other oils
Food regulator FSSAI has banned the blending of mustard oil with other cooking oils to allow the users to use pure mustard oil.
●    New Tax collected at Source (TCS)
The income tax department has allowed the e-commerce operators to deduct 1 percent tax on the sale of goods and services from October 1 through digital or electronic platforms.
- By Gayatri Yellayi