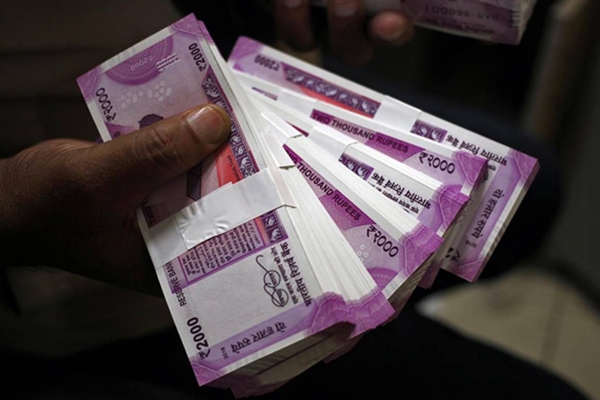 (Image source from: financialexpress.com)
Income Tax department's raid conducted in 21 locations in Delhi, Ghaziabad, and Gurugram confirmed Chinese involvement in money laundering.
After getting some credible information on the Chinese involvement in money laundering in India, the Income tax department had conducted searches in 21 locations in Delhi, Ghaziabad and Gurugram.
In a development that is bound to trigger some anger among Indians, the Chinese nationals were involved in a money laundering case.
A few Chinese individuals along with their Indian associates were involved in money laundering and hawala transactions through a series of shell entities. A search action was mounted at various premises of the Chinese entities, their close associates and a couple of Indian bank employees.
The news was confirmed by the Central Board of Direct Taxes (CBDT) in a statement issued on Tuesday.
According to CBDT, the Chinese nationals have created more than 40 bank accounts and credit more than Rs.1000 crores.
The statement from the CBDT explained a subsidiary Chinese company and its related officials have taken over Rs.100 crore bogus advances from shell companies to open their retail businesses in India.
Furthermore, incriminating documents revealing hawala transactions with active involvement of bank employees and chartered accountants have been surfaced.
While the investigations are under progress, several foreign hawala transactions have also emerged in the raid conducted by the Income tax department.
One name of the Chinese national allegedly involved in these hawala transactions has come out. His original name is Luo Sand but he has changed his name and took a false identity with the name of Charlie Peng with Indian passport which he was able to get from Manipur.
He was using about 8 to 10 bank accounts and he represented a number of fake Chinese companies in hawala transactions worth Rs. 300 crores.
The development comes even after India has scrutinized and tightened Chinese investments in the country and has banned 59 Chinese apps after the Galwan valley border dispute between the two countries where 20 Indian soldiers have lost their lives.
Recently, India has tightened the imports of color TV's from other countries to check the Chinese influx. Those who want to export color TV's must have a valid license from the Indian government.
China has been importing electronic goods including color TV's to India through a third party country and the Chinese imports amount upto 36% of the total imports of India.
During the Rakhi festival this year, India has not imported even a single rakhi from China and made the country lose Rs.6000 crore due to lack of buyers in India.
By Gayatri Yellayi