ISRO Formally Welcomes Private Sectors to Be a Part of India's Space Industry
June 26, 2020 12:50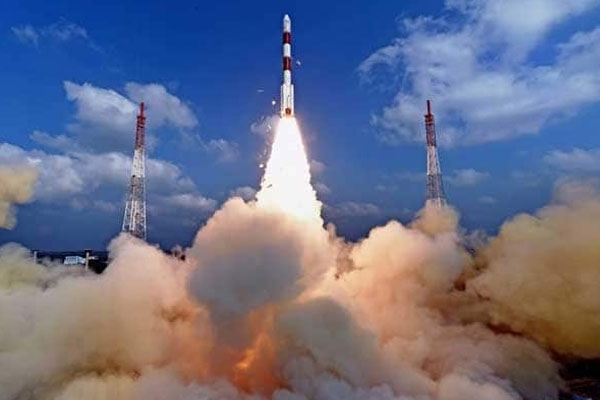 (Image source from: ndtvimg.com)
The Government approves the creation of a new body IN-SPACe that will be an inter link between the Private Sector and ISRO.

In a recent press conference, Finance Minister Nirmala Sitharaman announced that for India to become self reliant (Athmanirbhar Bharat), private sector will be a co-traveler in the space journey with ISRO. "For ISRO to get established as a strong player in the space sector, it needs impetus from outside", she said.

Hailing the decision by the Central Government, Indian Space Research Organization (ISRO) chief, K.Sivan had revealed insights on the upcoming privatization of the Space industry in India on Thursday.

He said, "The Indian National Space Promotion and Authorization Centre (IN-SPACe) will take decisions to regulate and permit activities in the space sector. It will have its own directorates for security and monitoring purposes".
Indian National Space Promotion and Authorisation Center (IN-SPACe) will be a separate vertical under Dept of Space for permitting and regulating the activities of private industry in space sector:Dr.Sivan, @ISRO Chairman and Secretary, DOS#InSpace pic.twitter.com/Hd0WwdDDBT

— All India Radio News (@airnewsalerts) June 25, 2020

This announcement from ISRO chief has come after the announcement of Cabinet approval by the Department of Space on June 24, on the necessary reforms to boost private sector participation in ISRO.

Finance Minister Nirmala Sitharaman asserted that all necessary resources and ISRO's knowledge can be used by anyone who wants to build and develop rockets or make any further developments in the space industry.

She declared, "Private sector will be allowed to play a more active part in the Indian space flight sector and GOI will provide a favorable policy and regulatory environment to private players".

ISRO will now allow private companies to come up with their own facilities and IN-SPACe will monitor and approve all matters pertaining to it.

If a private company or start up or academia wants to build their own space facility, they will have to apply through IN-SPACe which will make the decision independently.

The Chairman of ISRO, K.Sivan claimed that ISRO would not reduce its operations in any matter but would continue to work on advanced research and development and capacity building.

After two weeks from now, ISRO is planning to conduct a webinar called "Industry Promotion Meet" where, the space sector will share more information on the functioning, strategy, and changes that would come into function.

The decision by central government has be appreciated by the states and they hope that private parties' entry into space sector will enhance the potential of the country and make the Indian space sector and important part of the global space industry.

By Gayatri Yellayi