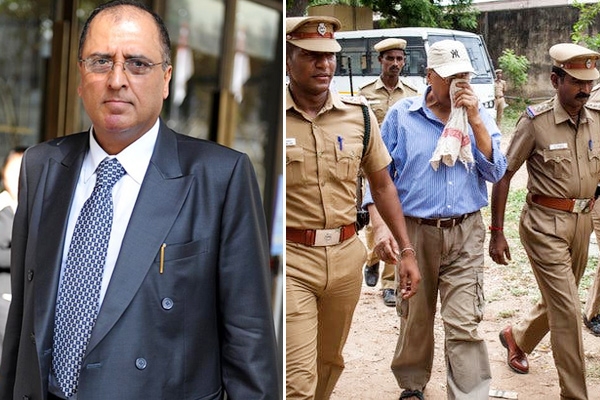 The Metropolitan Museum of Art in New York City together with the Indian government is reviewing its collection that came from Indian American disgraced art dealer Subhash Kapoor, who was arrested in 2011 for allegedly operating one of the largest antiquities smuggling in the world.

Kapoor was arrested by Interpol in Germany in 2011 and is in jail in India.

At the time of Kapoor's arrest, the Met said it would hold on to the objects in its collection connected to the art dealer, claiming they were not looted. But since Kapoor was charged with 86 felony counts in a New York City criminal court last month the art museum is now probing whether the looted antiquities sold by Kapoor have ended up in its collection.
                       (Image source from: artnet News)

"As we have since learned of the multiple law enforcement actions, and in the spirit of our enhanced procedures over recent years, we are now seeking to identify additional provenance information," the Met said in a statement published by the New York Times.

The report said that since 1990, the museum acquired about 15 antiquities that passed through Kapoor's hands during a period in which "his smuggling ring was active and he routinely sold or donated rare and costly artifacts to at least a dozen American museums."
                       (Image source from: artnet News)

The first set of antiquities sourced from Kapoor to arrive at the Metropolitan Museum were first-century terra-cotta rattles in the shape of Yaksha, a nature spirit. The last piece linked to Kapoor to enter the collection was an 11th-century celestial dancer carved from sandstone in 2015. "Each of the 15 objects was either gifted or sold to the Met (museum) by Kapoor or obtained from collectors who had acquired them from the art dealer or his New York gallery 'Art of the Past' on Madison Avenue," it said.
                       (Image source from: artnet News)

If the works are found to have been obtained illegally by Kapoor, the institution will likely be pushed to repatriate them to India.

The criminal charges filed against Kapoor by the Manhattan District Attorney's Office last month include counts of criminal possession of the stolen property, grand larceny and accused the dealer of selling $145 million in antiquities in nearly 40 years. Besides Met, he counted many major museums as clients, including the Museum of Fine Arts, Boston, Los Angeles County Museum of Art; and the Art Institute of Chicago.

Related article: Arrest of Indian Origin French Woman Exposes Idols Smuggling Racket

In the past five years, several other institutions, including the Honolulu Academy of Arts, Toledo Museum in Ohio, the Birmingham Museum of Art, and the Samuel P. Harn Museum of Art at the University of Florida, have all deaccessioned antiquities linked to Kapoor.

However, it is still uncertain whether the Met's decision to cooperate with investigators could influence other museums to follow suit.

Following the completion of the case, Kapoor will be extradited to the United States to stand trial for the new charges.

By Sowmya Sangam