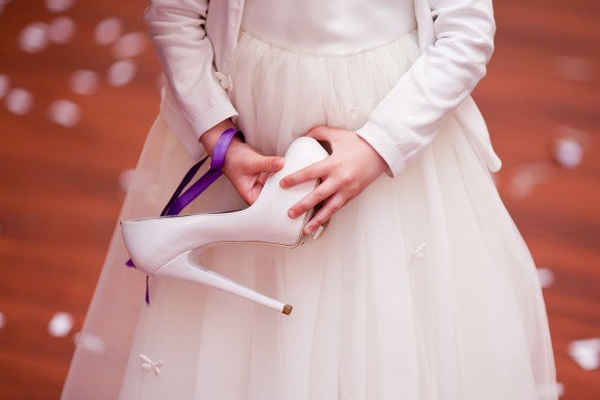 In the New Jersey, you have to be 18 to vote, 19 to smoke, and 21 to drink. But there is not a minimum age to get married. A judge has to approve the marriages of children 15 and younger, while 16 and 17-year-olds can marry with their parental approval. But, New Jersey has approved a bill which bans marriage under 18 years.
Advocates say that, the lawmakers are considering making New Jersey the first state to bar child marriage, a practice which is not common and poses serious dangers, particularly to the girls.
Nearly three-quarters of children nationally who married between 2000 and 2010 were girls married to the adults, "sometimes with an age difference that constitutes statutory rape," said Fraidy Reiss, the founder of the Unchained at Last, a nonprofit based in the Westfield, N.J., which helps women and girls escape forced marriages.
4 New Jersey Students Won Gates Scholarship
Data provided by the 38 states to Unchained showed that more than 167,000 children married during 2000 and 2001, with 31 percent of the children marrying someone 21 or older, according to Reiss.
All states have exceptions which enable children to marry, Reiss said. Her organization is pushing to change those laws, including in the New Jersey, where she helped to write the bill moving through the Legislature.
The bill, which would eliminate the authority of parents and judges to approve marriages of the children, passed the Assembly 64-0 in the November, with the seven lawmakers abstaining.
It recently cleared a Senate committee, although one senator voted against the bill.
Pregnancy exceptions can be used to cover up the rape, while "pregnant girls who stay single have better long-term outcomes," Reiss told to Doherty. She also said that, the fathers can establish paternity without getting married, allowing benefits to transfer to the baby, she said.
Reiss argues banning marriage under 18 would not take away anyone's right to marry. "We're delaying it," she said.
New Jersey does not provide the identifying information about children who are married. According to the state data, of the 3,600 who married between 1995 and 2015, 166 were 15 or even more younger.
New Jersey would be the first state to ban the marriage under 18 completely, according to Reiss. While Virginia passed the law last year, it still allows the 16- and 17-year-olds who are emancipated minors to marry.
By Mrudula.