(Image source from: homecareinsight.co.uk)
This year has been all about staying at home. There were gadgets which were introduced throughout the year. After careful selection, we have made a list of which gadgets we believed were successful this year and which of them were not. They are categorised as winners and losers in terms of use, features, sales in the market and overall performance this year.
Virtual Reality: Loser
                      (Image source from: cdn.vox-cdn.com)
Virtual Reality was the most anticipated gadget since the early 2000's. However, its launch was a fail. The pandemic had created an opportunity to create a virtual reality in your own home. The in-teractive. It could've been a great opportunity to utilities time creating our dream worlds indoors. However, they have flopped in sales more than they should.
Social media: Loser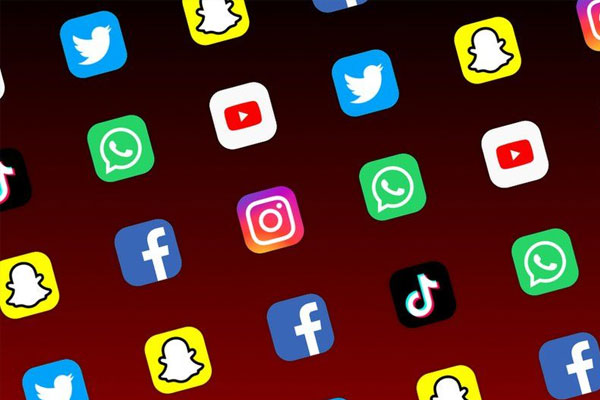 (Image source from: bbci.co.uk)
For users, creators and the government alike social media has been a disaster this year. It had been caught in a number of scandals this year. Shares have constantly rose and drop for the creators, social media leaked private in-formation for politicians, tampering with their elections and invaded users privacy, making it difficult for users as well. In a year where we would've have used social media the most to stay connected in the one year all the involved stakeholders received problems
Uber App: Loser
                      (Image source from: cloudfront.net)
This might be obvious as most people did not use Uber this year due to safety concerns because of the COVID-19 virus. Because of the losses, Uber had to lay off 3,700 people which is about 14% of their workforce.
TikTok: Loser
                      (Image source from: miro.medium.com)
The app Tiktok which allows you to make videos on post on the platform, had been banned in sev-eral countries. The United States was also on the verge on banning it but Trump's presidency ended and his efforts were futile. The popular streaming app had generated many users but still faces potential bans from major countries around the world as the app is developed by China and coun-tries believe it might leak and steal users private information.
Personal computers/laptops: Winners
                      (Image source from: futurecdn.net)
This year, since many citizens had to work from home, there was an increase in sales for the num-ber of laptop and computer users. Since the percentage of sales for laptops and PC's increased, we declare this product a winner.
E-commerce: Winner
                      (Image source from: disruptivestatic.com)
This year, world wide there was a stooping 349% increase in retail sales all over the world. US sales on black Friday rose from 1 million to 2.4$ billion. That is a 75% increase in sales online. Since shoppers were not allowed to go to shopping malls, they switched to buying products and groceries online.
ZOOM: winner
                      (Image source from: gadgets360.com)
Video calling apps have made it possible for all companies, education systems and families to come together during the pandemic. Out of all the video conferencing app, Zoom emerged as the brightest. Zoom was also the app of the year on the App Store for Apple Iphones. Zoom has been used for video conferencing for people in offices, schools, universities, business, personal etc.
Streaming apps: Winner
                      (Image source from: popsci.com)
Streaming applications including Netflix, Amazon Prime, Hotstar, HULU etc have been one of the biggest winners this year. Since people had a lot of time on their hands, they chose to catch up to programmes or series which they could not catch up to before the pandemic. Streaming apps also have no advertisements unlike TV making it easier and more efficient for users. The year 2020 also witnessed the release of many new TV shows and new seasons for existing famous TV shows.
By Meena Atmakuri