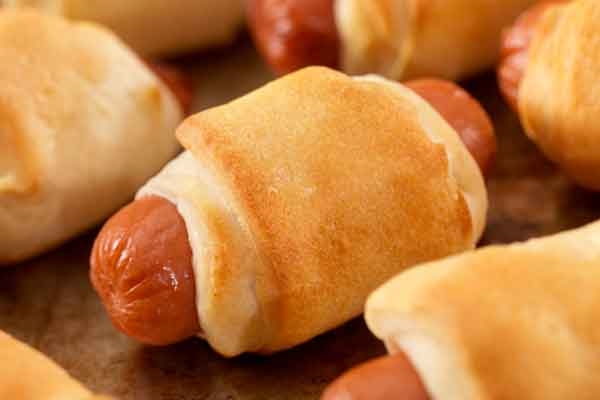 (Image source from: huffingtonpost.com)
The Super Bowl is almost here and North Carolinans are thinking more than Pizza. Google data shows that the most searched snack for the 2021 Super Bowl is pigs in a blanket for North Carolina. This will be the most popular snack for North Carolinans before the Kansas City Chiefs play the Tampa Bay Buccaneers.
This is the dish that has gained the most popularity in the state for the super bowl.
A pig in a blanket is a traditional American appetizer made usually during events such as weddings or formal parties. It is pork sausages wrapped in dough. It also comes with 7 differently layered dips.
Some foods from other places have definitely raised eyebrows including Jambalaya as the most popular Super Bowl snack in Kentucky and Chia seed coconut milk desserts in Wyoming.
The Super Bowl will begin from February 8th onwards with the first game as the Tampa Bay Buccaneers versus the Kansas city Chiefs.
By Meena Atmakuri