(Image source from: instagram.com/mad_adiyoo)
Love recognizes no barriers! And, this Indian American gay couple proved this to be true. Two Indian-born young boys from New Jersey showed to the entire world that gay marriages deserve the same respect, celebration and traditional fanfare as any other wedding.
The boys - Amit Shah and Aditya Madiraju - tied the knot over the weekend in a beautiful ceremony held at BAPS Shri Swaminarayan Mandir in Robbinsville, New Jersey with all the rituals of a traditional Hindu ceremony with the blessings of their family members.
Aditya Madiraju, is a fashion illustrator. The grooms were looking elegant in Anita Dongre's creations. Shah, who works as a creative director and choreographer, described himself as a proud husband on social media soon after the wedding.
He also shared beautiful images from his marriage ceremony on Instagram and gave a powerful message for the LGBT rights around the world. "Thank you to everyone who took the time out to congratulate Aditya and I over the last few days," he wrote. "We are unable to respond to each and every message, but we are very grateful for your support. As we fall back into our routine life, it is important to remember that any conversation about same-sex marriage is healthy (whether you agree with the views of others or not.) To open up someone's mind about something they know nothing about takes time and patience. Anger and frustration is never the way to build awareness. Give those uninformed a chance to learn and realize that LOVE is more powerful than any race, religion, gender, or preference. Keep the conversation open."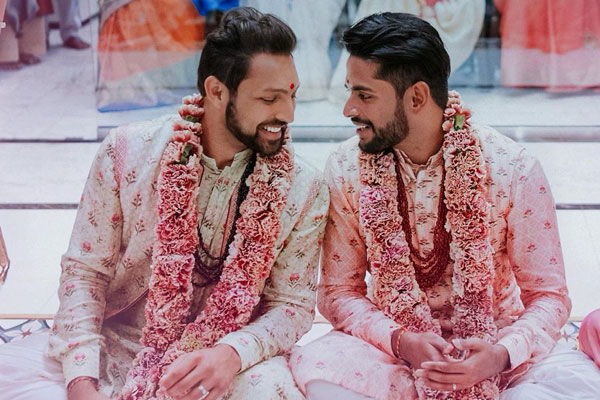 (Image source from: instagram.com/mad_adiyoo)
                        (Image source from: instagram.com/mad_adiyoo)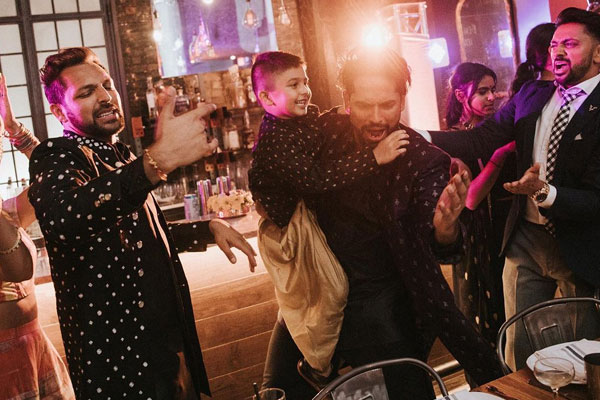 (Image source from: instagram.com/mad_adiyoo)
The couple's wedding took place with all the rituals of a big, fat, Indian wedding including sangeet and cocktail night and comprised many functions spread across New Jersey and New York City.
By Sowmya Sangam